Matt Damon says kissing Scarlett Johansson 'was hell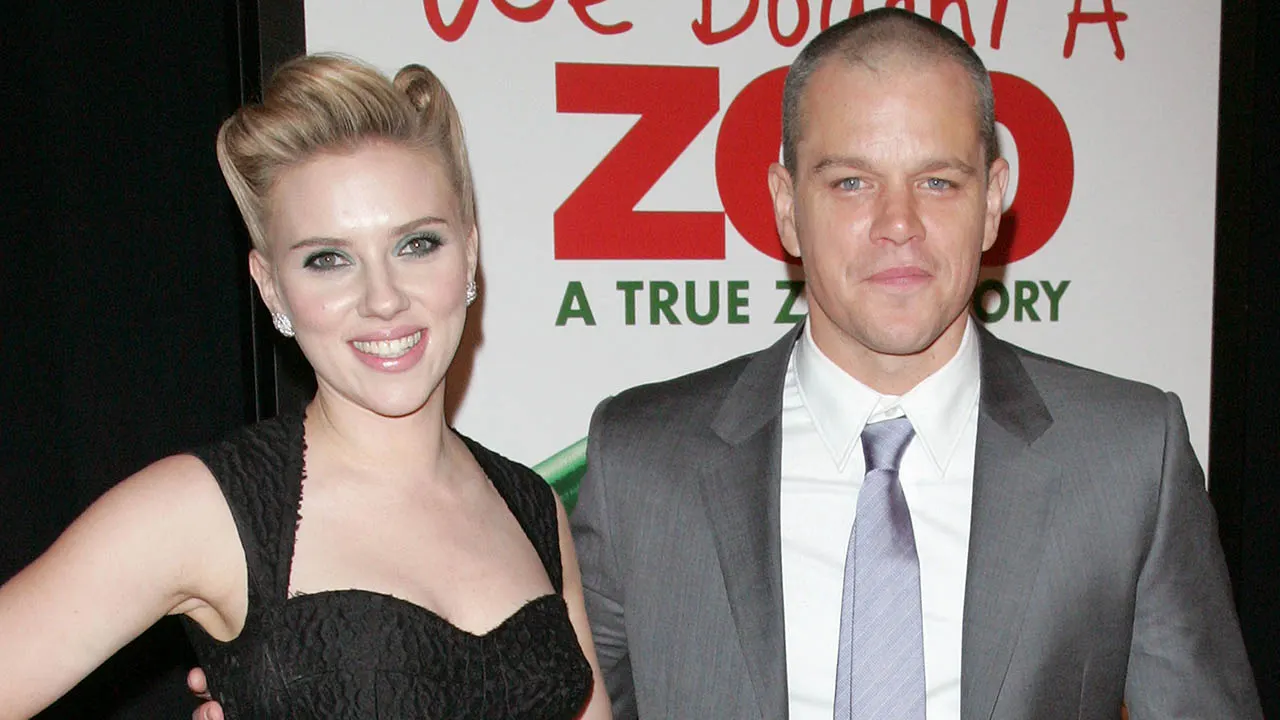 While filming "We Bought A Zoo," Matt Damon revealed why kissing Scarlett Johansson was "hell."
In a recent video for LADBible, the 52-year-old actor discussed proper etiquette for shooting kissing scenes with co-stars. Although Damon noted that he could "forgive some halitosis," they strongly agreed to brush their teeth, use mouthwash, and chew gum.
In their discussion, the "Good Will Hunting" star recalled a less-than-pleasant onscreen kiss he once shared with Johansson.
I had to kiss Scarlett Johansson – can you imagine how horrible that was for me?" Damon laughed.
"Can you imagine how awful that was?" Blunt asked. "It's a shame she has such terrible lips and everything. I can imagine how awful it must have been for her."
As he continued, "What happened was that we did a two-shot before lunch, and that led to a kiss. It was lovely."
In Damon's memory, "we went to lunch, and she had a sandwich with onions for lunch," he recalled.
After returning to the set, the two discovered they had to resume filming the kissing scene.
As she entered the room, [director] Cameron Crowe set up the camera, and it was like a tight shot of the kiss," the Massachusetts native recalled. The woman went, "Aw s—! I just had an onion sandwich. I thought we did this."
Luciana Barroso and Damon Barroso married in 2005 and have three daughters: Isabella, 16, Gia, 14, and Stella, 12. Barroso's daughter Alexia, 24, is also the stepdaughter of the Oscar winner.
With her ex-husband Romain Dauriac, Scarlett shares daughter Rose Dorothy, 8, and son Cosmo, 1, with husband Colin Jost, 40. From 2014 to 2017, Johansson and Dauriac were married. In 2020, the "Asteroid City" actress will wed "Saturday Night Live" star Jost.
The movie "We Bought A Zoo" is loosely based on Benjamin Mee's 2008 novel of the same name. Damon played Benjamin, a widower and father who realizes that his family needs a fresh start after losing his wife and the mother of his two children.