Manchester United shares plunge on report the Glazers won't sell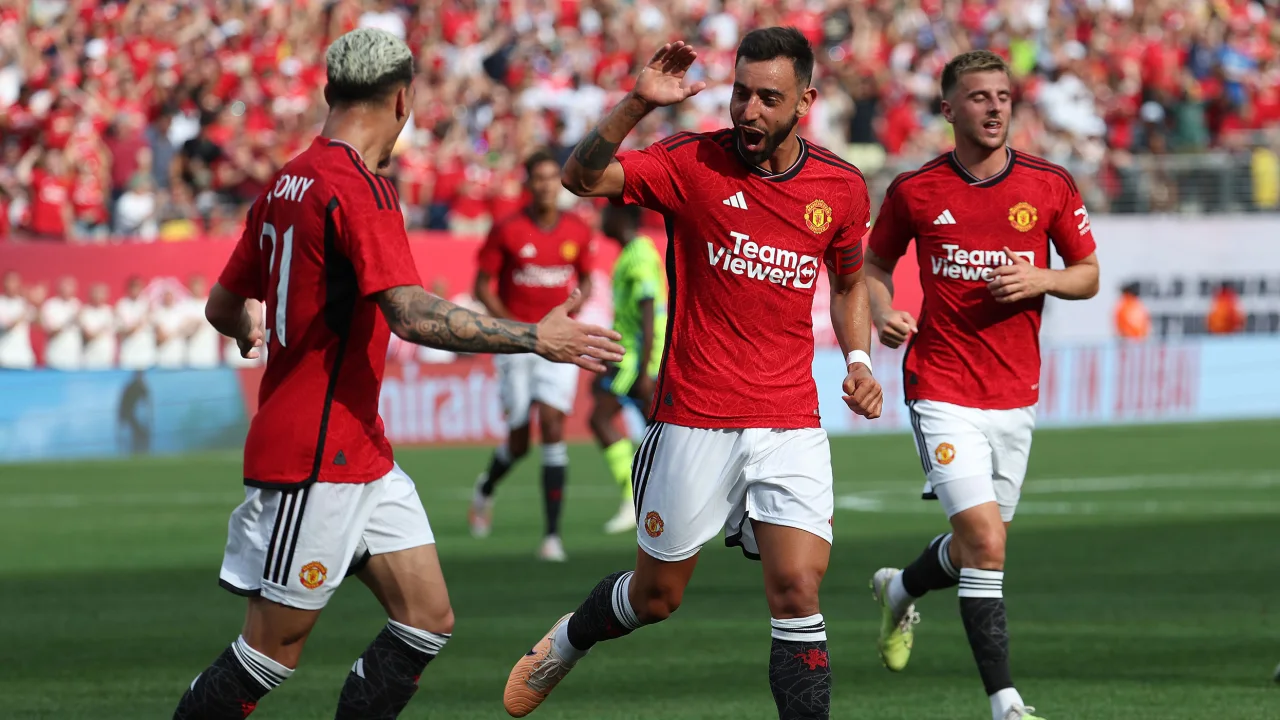 Manchester United shares have plunged more than 19% this week, slashing almost $740 million off the soccer club's market value, following a UK newspaper report that the club's US owners would drop an attempt to sell the company, at least for now.
It was the largest daily decline since United's IPO in August 2012 that United's stock fell more than 18% Tuesday. A source close to the Glazer family told the Daily Mail over the weekend that the family was considering putting a brake on the process to sell the iconic club. US stock exchanges were closed for Labor Day on Monday.
A further 1% decline in United's shares was reported Wednesday. As of Tuesday's close, the club was worth $3.15 billion.
The Manchester United owners announced earlier this year that they were considering selling the club, attracting bids from British billionaire Jim Ratcliffe and Qatari Sheikh Jassim Bin Hamad Al Thani.
According to the Daily Mail, the Glazers didn't attract the "multiple serious bidders" they hoped for. They will try to sell the club again in 2025.
Taking control of the club in 2005, the Glazer family said it was open to "all strategic alternatives" – including a sale or new investor.
Multiple reports earlier this year stated that the Glazers were seeking between $7.2 billion and $9.6 billion from potential buyers. Reuters reported that the current owners were looking for bids between £7 billion ($8.8 billion) and £10 billion ($12.5 billion).
Since the Glazers' leveraged buyout saddled United with huge debt, many of its 1.1 billion self-proclaimed fans are deeply unpopular with them. It hasn't won a trophy since 2017 and is currently ranked 11th in the English Premier League.
In June, Manchester United reported revenue of £481 million ($604 million) for the nine months ended March 31, 2023, and an operating loss of nearly £11 million ($14 million). A record revenue of between £630 million and £640 million ($803 million) is expected for the full fiscal year.