Man faces death penalty for 'aggravated homosexuality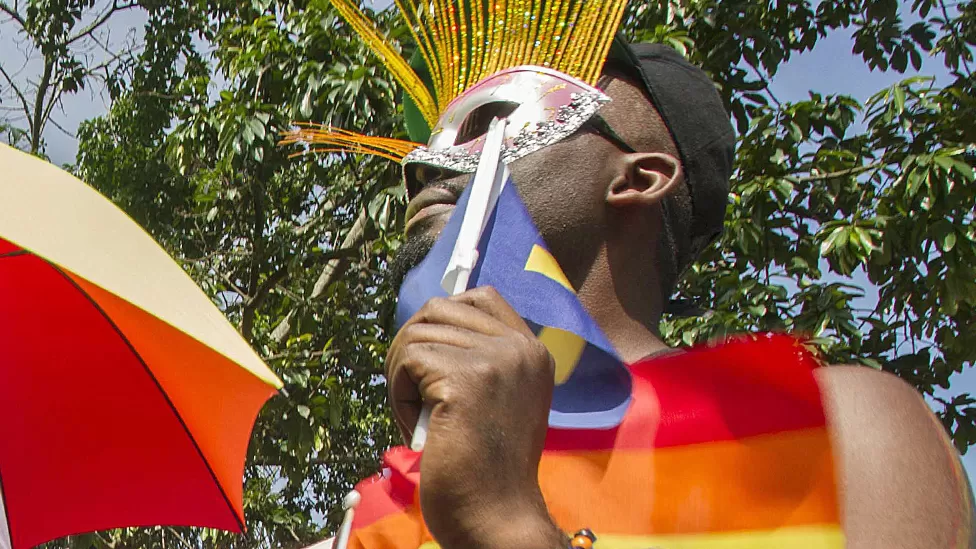 According to his lawyer, the 20-year-old is the first to be prosecuted for the offense under tough new anti-LGBTQ legislation.
He is accused of unlawful sexual intercourse with a 41-year-old man, but no further details are given.
Sexual activity with children or vulnerable people can be considered "aggravated homosexuality.".
The act can also be deemed aggravated if someone is forced to have same-sex relations, contracts a lifelong infection, such as HIV, or if they are a serial offender.
A life sentence awaits anyone convicted of homosexual acts in this East African nation, which has some of the harshest anti-LGBTQ laws in the world.
This month, the World Bank halted loans to Uganda due to widespread criticism of the legislation.
This month, several people have been arrested for alleged same-sex crimes.
AFP reports that Jacquelyn Okui, spokesperson for the state prosecutors, told the agency that the man charged with aggravated homosexuality appeared in court on 18 August in the eastern city of Soroti.
Since it was a capital offence, he will remain in custody until the High Court hears his case.
According to Justine Balya, his lawyer, Uganda's anti-gay laws are unconstitutional and are currently being challenged in court.
No further details were given about the case, except that it was the first aggravated homosexuality charge to come before a court.
The country has not carried out an execution since 2005, but capital punishment remains in place.