Man charged with beating his three children to death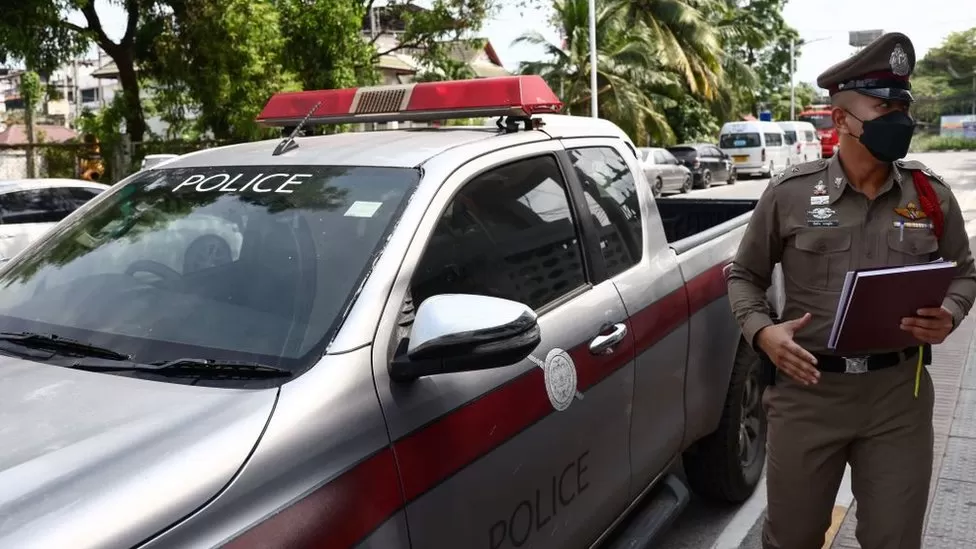 Police in Thailand have charged a man with beating to death his two-year-old daughter and his two infant sons.
Two other infant sons from a previous marriage are also suspected to have been killed by Songsak Songsaeng.
A two-year-old girl's body was found buried beneath a kitchen floor last week, leading to the charges.
According to police, Mr Songsak claimed he had a history of mental illness and killed his children because he couldn't stand the sound of their cries.
His wife has also been charged with murder over the death of their two-year-old daughter. He is also being charged over the deaths of his ex-wife and her two sons. There have been arrests for all three. A total of four marriages have taken place in the life of Mr Songsak.
Earlier this month, Bangkok police were alerted to a possible domestic violence case in the Bang Khen district.
It was reported by Mr Songsak's neighbors that his two daughters, aged 12 and four, were being physically abused. When the girls were home alone without their parents, the police rescued them.
According to the 12-year-old, their parents beat their two-year-old sister, resulting in her death. The woman helped police find the body in north-west Thailand, where it was buried under a kitchen floor.
A DNA match between Mr Songsak's DNA and that of two infants whose bodies were unearthed ten years ago led to his arrest for the murder of two other sons he had with his third wife.
The third wife of his claimed he killed their four infant sons and told police where two of them were buried.