Mali cancels flights to Timbuktu after shelling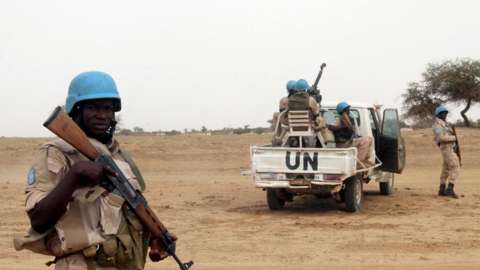 Due to insecurity, flights from Bamako to Timbuktu and Gao in the north have been canceled.
On Monday, several shells landed near Timbuktu airport. There was a strike on a United Nations camp.
On Monday, Malian authorities reportedly imposed a 30-day curfew on Timbuktu. Islamist militants have cut off road and river routes to the city for the past month.
As thousands of UN peacekeepers withdraw from the country, the military rulers who seized power in a coup are concerned about further instability.
Timbuktu and Gao have also seen fighting between the army and mostly Tuareg rebels.