Lord McDonald told colleagues he voted to stay in the EU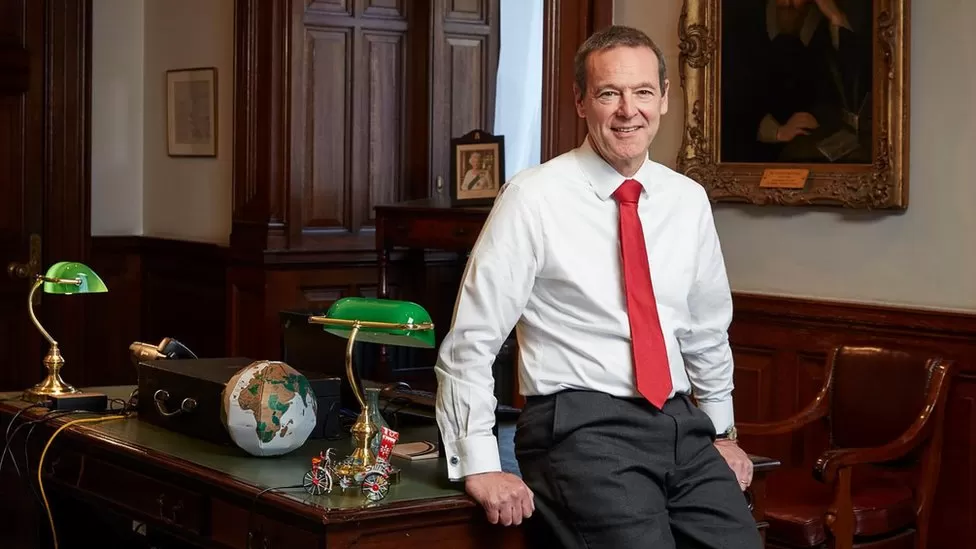 According to Lord McDonald, the former Foreign Office chief told colleagues and ministers he voted to remain in the EU after Brexit.
Officials are expected to adhere to the principle of impartiality under the civil service code.
A documentary series, State of Chaos, features Lord McDonald making the admission.
"On this solitary occasion, I decided to inform my colleagues and therefore let ministers know that I voted to remain in the EU."
During his tenure at the Foreign Office from 2015-2020, Lord McDonald explains, "I felt they would assume that anyway, so I decided to embrace it.".
A civil service code of conduct stipulates that officials must provide impartial advice to ministers and refrain from expressing their own political views.
In the Foreign Office on the morning after the referendum result, there was a sense of "mourning" and staff were in tears.
"I wanted to convey a message to people, most of whom I felt voted to remain in the EU, that their personal feelings were irrelevant" when he revealed his vote.
His board at the Foreign Office was "not entirely comfortable" with such an unusual step.
The former deputy Cabinet secretary, Helen MacNamara, in her first interview, says about Lord McDonald's decision: "Wow… I don't know why that would be helpful."
It is likely that Lord McDonald's comments will anger Conservative Brexiteers who have repeatedly accused the top civil servants of dragging their feet during the Brexit process.
Philip Hammond, the former Chancellor, denied the Treasury attempted to stop Brexit, but admitted that "the Treasury was certainly trying to achieve a soft Brexit, and I don't think we should apologize for that".