Lionel Messi scores two as Inter Miami beat Orlando City 3-1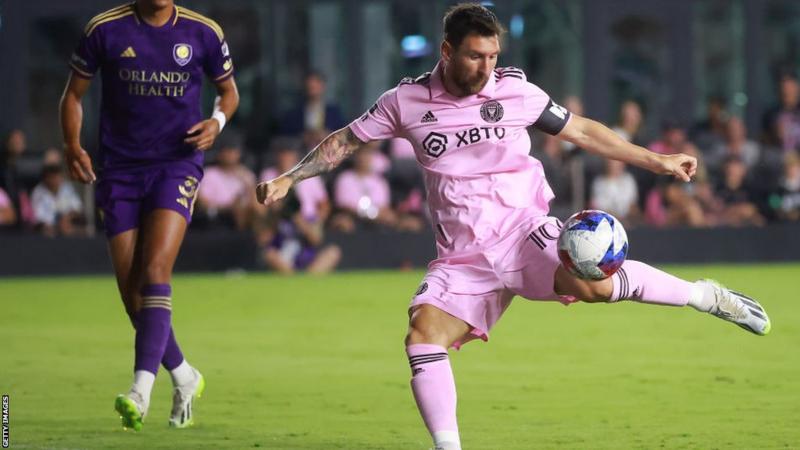 Inter Miami's Lionel Messi scored twice in a 3-1 Leagues Cup victory over Orlando City on Wednesday.
With two close range goals, the 36-year-old helped his side progress to the last 16.
Since Messi arrived, Miami has won three straight games, ending an 11-game losing streak.
In the 64th minute, Messi's former Barcelona teammate Jordi Alba made his Miami debut.
Sergio Busquets has also made the move to Florida, while former Barcelona and Argentina manager Tata Martino is now in charge after replacing Phil Neville.
DeAndre Yedlin, Messi's team-mate and former Newcastle defender, says Messi strikes fear in opponents.
Despite difficult circumstances, Yedlin says he knows he can make something out of it. He gives everyone around him confidence.
The flip side is that it puts some fear in the eyes of our opponents. They drop back, which gives us more room to maneuver."
As part of the Leagues Cup, which debuted in 2019 and features teams from the United States and Mexico competing in a knockout tournament, David Beckham's Miami will take on FC Dallas in Texas on Sunday.