Legionnaires' disease kills 14 in Poland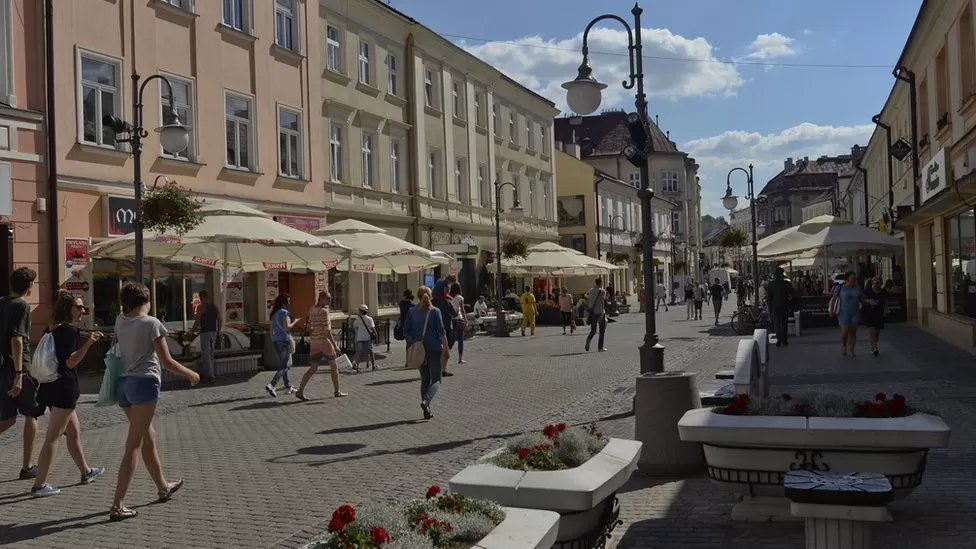 More than 150 cases of Legionnaires' disease have been confirmed in south-eastern Poland following an outbreak of Legionnaires' disease.
As of last week, many people infected with the virus were admitted to hospitals.
On Tuesday, nine new cases were diagnosed.
Currently, authorities are investigating how the legionella bacteria contaminated Rzeszow's water supply.
In addition to hosting a large US military presence, Rzeszow is a hub for military and humanitarian aid for Ukraine.
"We have not identified any evidence of sabotage," said Stanislaw Zaryn, the Polish government's plenipotentiary for information security.
Due to the outbreak's location, the special services wanted to rule out sabotage.
Inhaling water droplets infected with Legionnaires' disease causes lung infection – not drinking contaminated water. The virus is not contagious.
It is possible to become infected when taking a shower, flushing a toilet, or using an air conditioner.
Over-50s and those with compromised immune systems are particularly vulnerable to this disease, which can present with initial symptoms similar to influenza.
A course of antibiotics is prescribed for the treatment of Legionnaires' disease.
Most of the people who died were elderly. All were suffering from other chronic illnesses including cancer.
The investigation into the outbreak is ongoing. It has been difficult to determine where the bacteria originated from based on initial test samples.
As a decontaminant, additional chlorine has been added to the municipal water supply system, and residents have been warned not to drink the water until it has been boiled.
As a result of an outbreak of severe pneumonia at an American Legion convention center in Philadelphia a year earlier, the bacterium was identified in 1977.