Kim Kardashian grows soft corner for Kanye West wife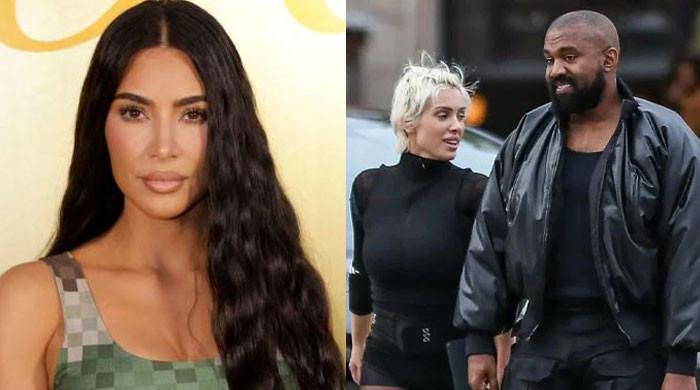 Kim Kardashian seemed to have developed a soft corner for her former husband Kanye West's new wife Bianca Censori.
The controversial rapper who now goes by Ye and the architecture designer have been making headlines for their "indecent" outfits.
The rapper has also been accused of "controlling" his new wife and making her wear clothes according to his wishes. One commenter said he has found a "new doll to dress up" after Kim.
According to an insider, Kim has been noticing similarities in the way Kanye treats both Bianca and her, adding that she is "worried" about Bianca.
He is "watching the situation with Kanye and Bianca open mouthed" and is shocked at "how similar it is to how Kanye was with her."
The insider stated, "She sees Bianca being moulded into Kanye's ideal of an ideal woman," adding, "She thinks it's worrying that Kanye didn't learn his lesson."
According to the source, Kim was disappointed that Kanye "feels it's okay to treat people this way."
Since tying the knot with Kanye, Biance has changed her appearance, including cutting off and dying her hair blonde.