launch biggest EV push yet to catch Tesla with new models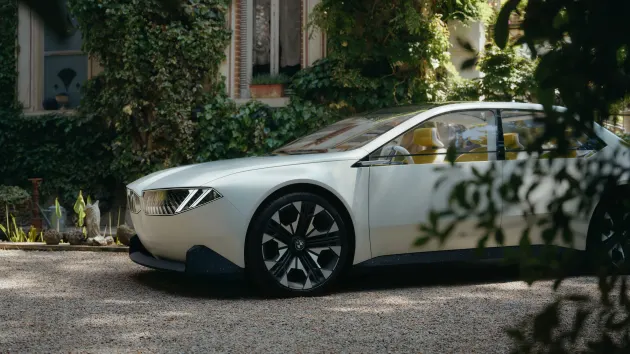 In Munich, Germany, the auto giants revealed their electric concept cars and new platforms for future battery-powered vehicles during the IAA Mobility motor show.
To prove to the market that they are ready to compete with Chinese companies like Warren Buffett-backed BYD and Elon Musk's Tesla, European carmakers have had to move quickly.
Mercedes-Benz unveiled its Concept CLA Class on Sunday, a concept electric car built on a new architecture that will serve as a basis for future battery cars. According to the company, the concept car has a range of 750 kilometers (466 miles) and can be charged in 15 minutes to reach a range of 400 kilometers.
Ola Kallenius, Mercedes' CEO, called it a "revolutionary development."
"I'm not aware of any vehicle in that class that can match those efficiency numbers, range, and fast charging," Kallenius told Annette Weisbach on Sunday. Earlier this week, BMW unveiled the "Vision Neue Klasse," another EV concept car that highlights the company's EV ambitions. BMW's new EV architecture is called New Class. It is expected that the first vehicles based on this platform will be produced in 2025.
We will lead BMW into a new era of innovation and sustainability within two years when these cars hit the road. Exactly that is the purpose of our show at the IAA," BMW CEO Oliver Zipse told Arabile Gumede.
BMW is expected to double its EV sales this year, according to Zipse. EVs will account for 15% of BMW's global sales by 2023, he predicted.
Their dedicated EV platforms differ from their previous architecture, in which they would adapt combustion engine or hybrid models and add batteries. A new platform for electric vehicles is the companies' biggest push yet.
The announcements made by Mercedes and BMW are significant steps, but they might still lag behind Tesla's announcements.