Landmark skyscraper in Khartoum engulfed in flames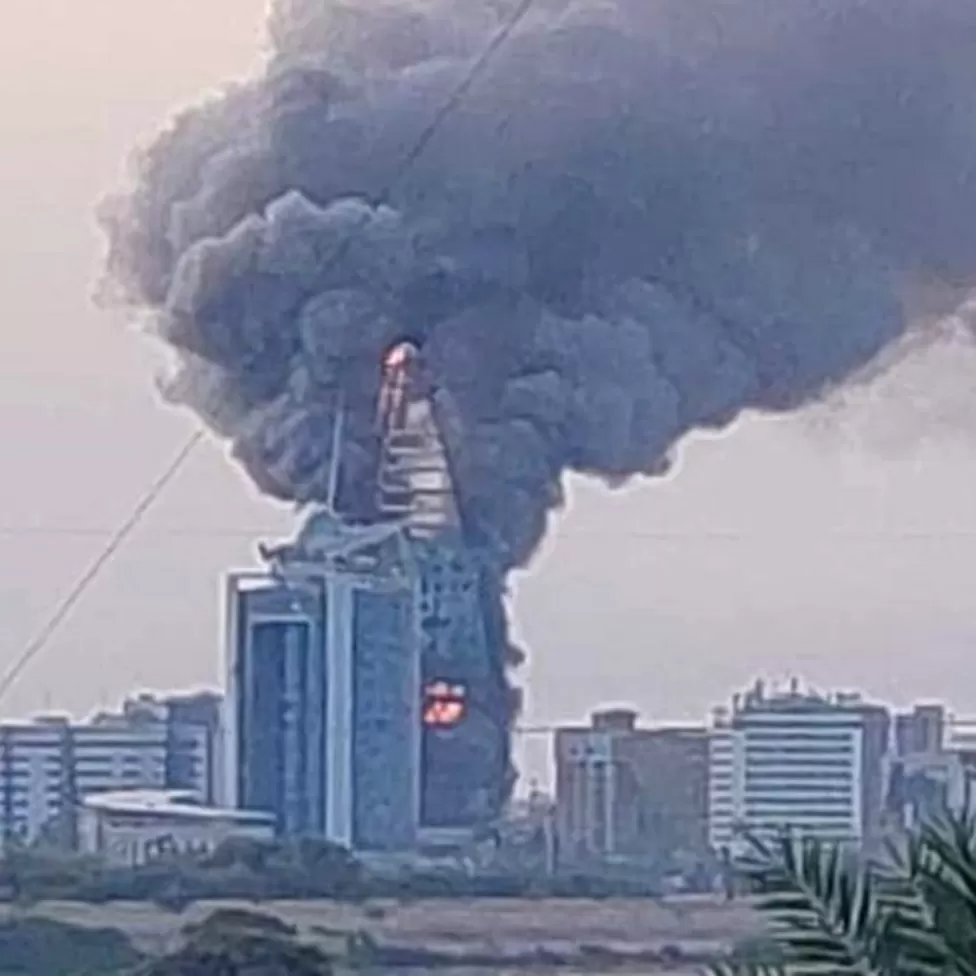 On Sunday, videos showed the iconic Greater Nile Petroleum Oil Company Tower engulfed in flames.
Architect Tagreed Abdin wrote on X, formerly known as Twitter, "This is truly painful.".
Since fighting broke out in April, air strikes and ground battles have continued in Khartoum and other cities.
The UN reports that over one million people have fled the country.
A prominent Khartoum landmark, the 18-storey oil firm skyscraper is located near the River Nile.
"Such senseless destruction" defined the skyline of the city, said Ms Abdin.
The cause of the building's cone-shaped structure, which has a glass facade, is not yet known. No injuries or deaths have been reported. A power struggle between the Sudanese army and the paramilitary Rapid Support Forces (RSF) triggered the violence in Sudan on 15 April.
After days of tension, RSF members were redeployed across the country, which the army viewed as a threat.
According to Sudan War Monitor, the RSF attacked areas controlled by the army on Saturday, including an office block at the justice ministry. As a result of the attack, several government buildings have caught fire.
Witnesses told AFP that attacks on army premises continued on Sunday.
As they woke up in a southern district of the city, residents heard "huge bangs" from the army.
There were no hospitals in Khartoum or Darfur on Sunday, according to health authorities.