Greek rescuers among those killed in road collision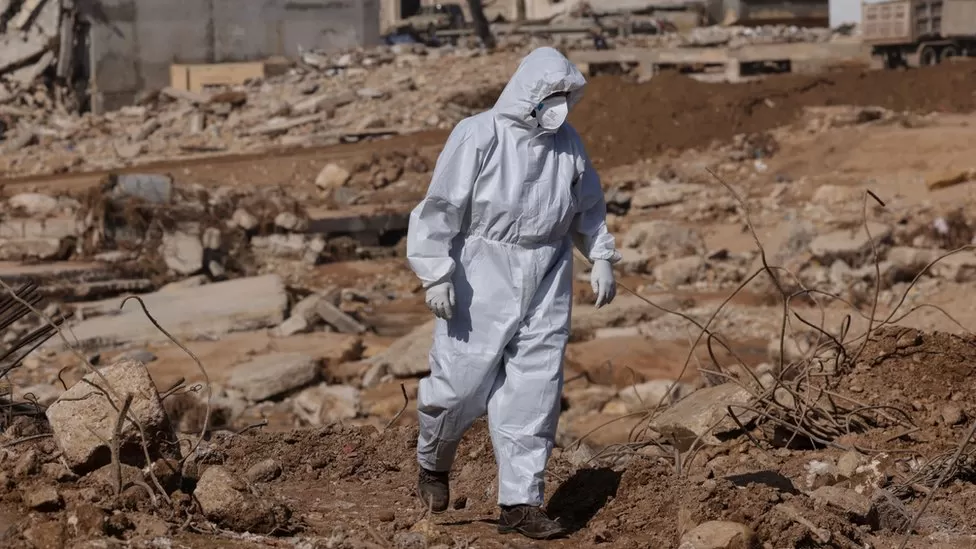 During a bus trip to the flood-ravaged city of Derna, the rescuers collided with a car carrying the family on Sunday.
Another two people in the car and eight people on the bus were seriously injured, a Libyan official said.
There has been an investigation launched.
During a press conference, Othman Abdeljalil, health minister in the administration that runs the east, said the team was traveling from Benghazi when the crash occurred.
The Greek armed forces reported three dead and two missing, while he put the death toll at four.
A UN-backed government is based in Tripoli, while an Egyptian-backed authority is based in Benghazi.
A bus carrying medical personnel collided with a vehicle moving in the opposite direction, resulting in the deaths of three and the disappearance of two members of Greece's humanitarian mission.
It added that it was unclear what exactly happened, but that it was investigating the incident in cooperation with Libya, while repatriation operations were underway. According to a diplomatic source, 16 members of the team were Greek rescuers and three were interpreters.
Teams from other countries, including France and Italy, were already on the ground.
Two dams above Derna broke during a powerful storm last week, killing thousands of people. There have been 11,300 deaths so far, according to the UN.
According to the UN's Office for the Coordination of Humanitarian Affairs, more than 10,000 people remain officially missing.