Lahore in the rains: Nadia Jamil shows upsetting visuals from her house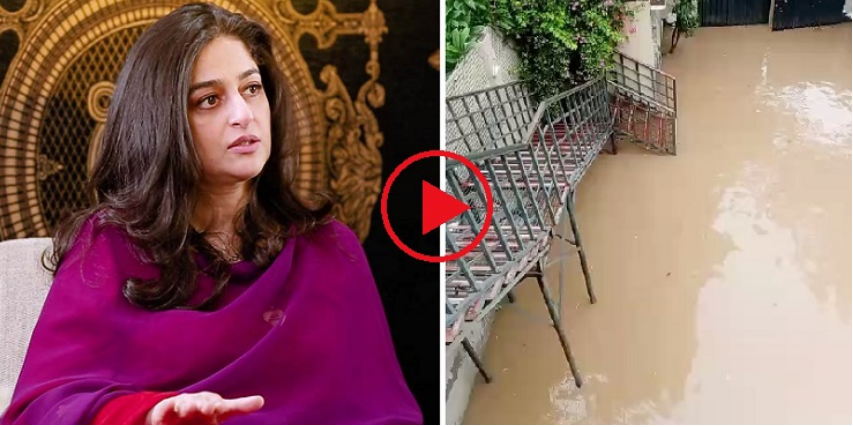 Nadia Jamil, a veteran actor from Lahore, posted upsetting images of her house submerged in sewerage water after a record-breaking rainstorm.
You can watch live ARY News online at live.arynews.tv
On Wednesday, after record rainfall in the Gulberg area of the city, Nadia Jamil posted several clips of the distressing situation at her elderly mother's house.
A 76-year-old woman is trapped in her home… again. As a result, I am unable to reach my mother. She is trapped. The rain will continue for another hour, and all of this will be inside by then," she tweeted.
The condition of my mother's heart is serious. For the children in the staff quarters and Ami, my brother had to walk chest-deep in water. I think this is utterly ridiculous! Due to the fact that we live off the Ganda Nala, this is SEWERAGE water. The veteran described the experience as "highly toxic.".
Jamil tagged PM Shehbaz Sharif and Punjab CM Mohsin Naqvi in her post, urging them to act.
In a span of 10 hours on Wednesday, Lahore received a record 291 mm of rain, breaking a 30-year-old record.
Strong winds and heavy rain ravaged various parts of the city, inundating several low-lying areas. A flood of rainwater submerged Gulbarg and Canal Road in the city.
As a result, Lahore Electric Supply Company (LESCO) feeders tripped in various parts of the city, causing electricity disruptions.