King Charles Kenya trip Mau Mau uprising hangs over visit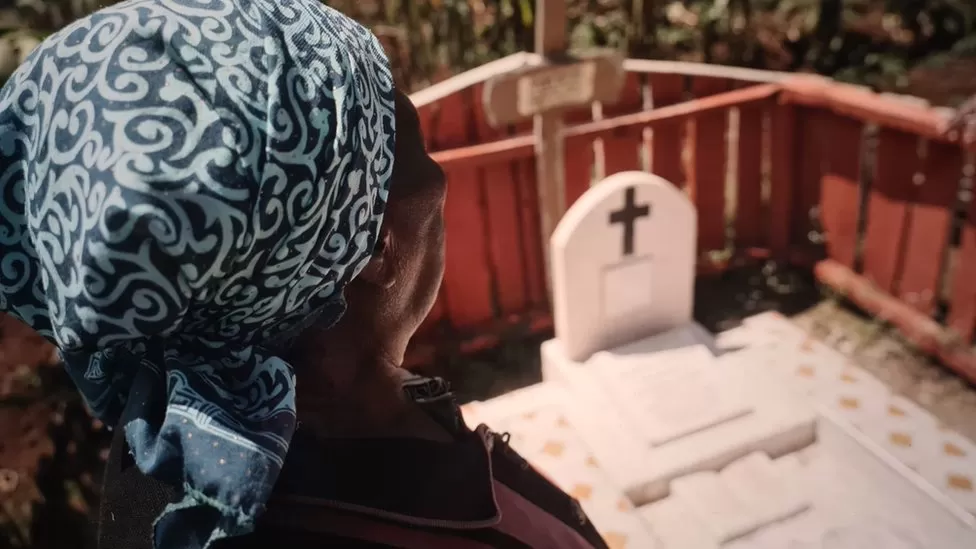 During the brutal suppression of the Mau Mau uprising in the 1950s, one of the bloodiest insurgencies in British history, more than 10,000 people were killed and tortured. Britain apologized and paid out £20m ($24m) to more than 5,000 people in 2013, but some think that wasn't enough.
Agnes Muthoni, 90, is one of them.
She leads us to the grave site at her home in Shamata, central Kenya, despite her stoop.
Her husband's grave is surrounded by weeds that she plucks. Two years ago, Elijah Kinyua died at the age of 93. During the bloody uprising against the British Empire's colonial government in the 1950s, he was also known as General Bahati.
Known as the Mau Mau, she was a major in the Kenya Land and Freedom Army.
When she shows us her wedding ring, Ms Muthoni breaks into a radiant smile. After the revolt ended and he was released from detention, they met.
Resistance groups remained outlawed. The colonial government designated it as a terrorist organization, and independent Kenyan administrations did not overturn the ban. Paul Muite, a Kenyan lawyer and politician, says it was an offence that three Mau Mau members could not meet. I found it to be atrocious."
Mau Mau members were finally recognized as freedom fighters in 2003 after the law was changed.
However, this also meant that post-independence generations were largely unaware of the past.
Caroline Elkins, a historian who conducted interviews on the topic in the 1990s, says that many children and grandchildren are unaware of the suffering that led to independence.