Kim Aris: Aung San Suu Kyi's son urges army to free her
Myanmar's ousted leader Aung San Suu Kyi's youngest son has urged the military to free her.
Kim Aris told BBC Burmese in an exclusive interview in London, "I cannot allow my mother to languish in prison."
In 2021, a coup toppled her government and she was sentenced to 33 years in prison.
The country has since spiraled into a civil war that has killed tens of thousands of people.
Mr Aris, a British national, says the army has not provided him with any information about his mother. The Burmese embassy, the British Foreign Office, and the International Red Cross have all been unable to assist him.
In his first-ever interview with international media, Aris explained that he had never spoken to the media or gotten involved too much in the process previously. From 1989 to 2010, his mother was held in prison for nearly 15 years without his mother's voice being heard.
In the past, I did not want to get involved in politics. But now that my mother has been sentenced, and the military is being unreasonable, I feel free to speak my mind."
The Nobel peace prize was awarded to Ms Suu Kyi, one of the world's leading democracy icons. Throughout Myanmar and around the world, her release from detention was celebrated in 2010.
She was later criticized for defending her country at the UN International Court of Justice (ICJ) against allegations of genocide committed against Muslim Rohingya while her government was in power. Almost a million of them have fled Myanmar in recent years, and they now live as refugees in Bangladesh.
Rather than responding to BBC questions about his mother's criticisms before the coup, Aris focused instead on her current situation.
At the UN genocide court, Aung San Suu Kyi cuts a haunted figure

Myanmar is accused of genocide against Rohingyas for what reason?
As a result of the coup, Ms Suu Kyi was placed in solitary confinement in a prison in the capital Nay Pyi Taw last year. In the last two years, almost no news has emerged about her. She was also rumoured to have been ill, but the military denied the reports.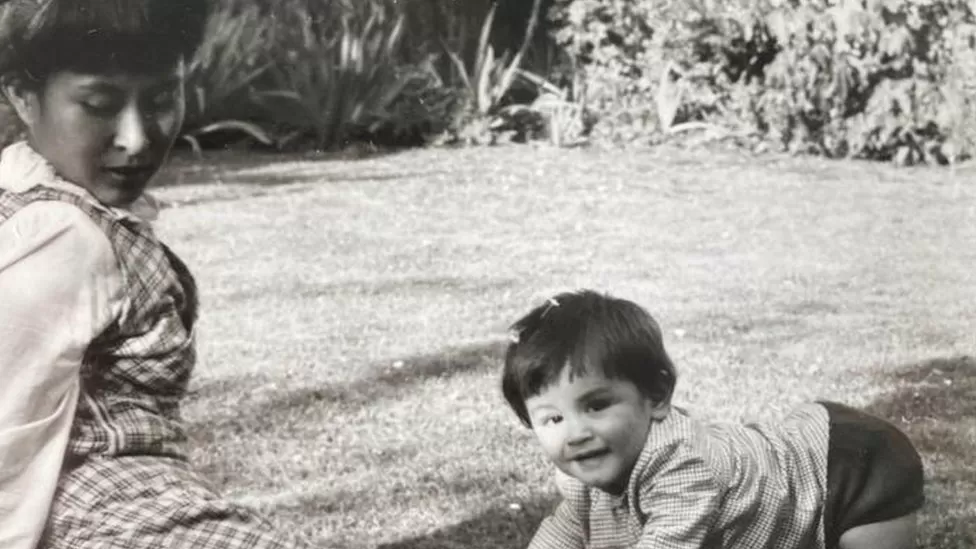 Additionally, Aris urged the international community to resolve the crisis in Myanmar, where the army is using deadly weapons and air strikes to crush opposition.
"We must do something, including putting an arms embargo on the military and supporting those who are trying to fight it," he says.
Myanmar continues to import weapons and raw materials despite sanctions and international isolation.
They should also "start lobbying more strongly" for his mother's release, he says. Additionally, he called on the world to provide "proper aid to the people of Burma who are facing such hardships… and who have no one to support them other than Burmese".
Ms Suu Kyi, otherwise known as "the Lady," returned to Myanmar to care for her ailing mother in 1988, when Mr Aris and his brother were mostly separated from their mother.
Aung San's daughter was a leader of the pro-democracy movement against the military dictatorship. In 1989, she was placed under house arrest for co-founding the National League for Democracy (NLD).
In 1991, Mr Aris, then 14 years old, received the Nobel Peace Prize on her behalf when she was unable to leave Myanmar for fear of not being able to return. Her husband died of cancer in 1999, and she did not see him before he passed away.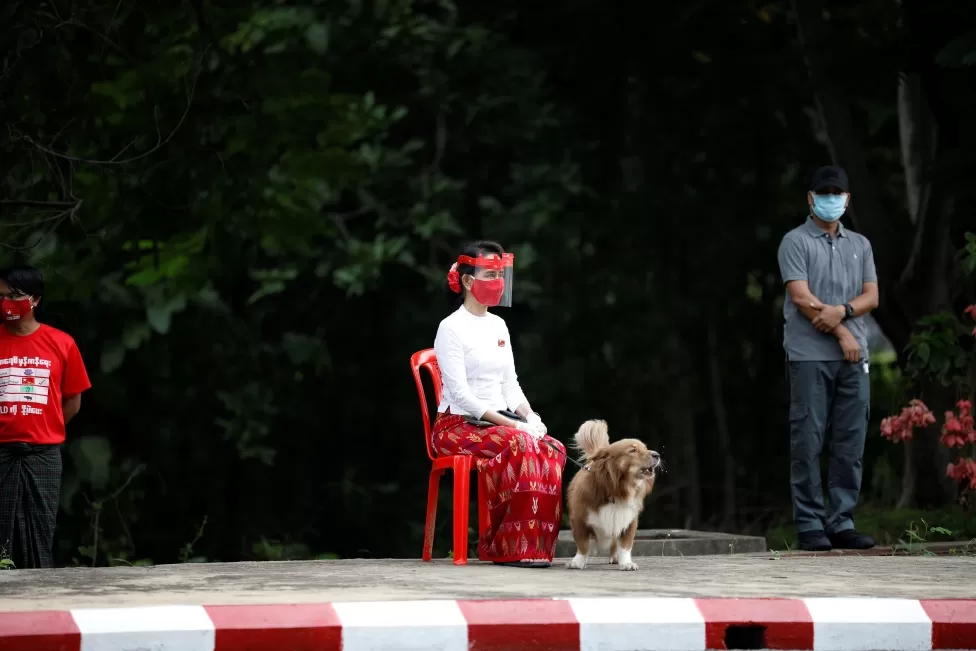 Mr Aris finally visited her in 2010 when she was released from detention. Before he left, he gave her a puppy he bought from a market in Yangon as a gift.
"He was the only puppy among all the other puppies in the cage that was actually awake… So he was the one that came home with me," he recalls. "And since then, he's proved a very faithful companion to my mother."
In 2015, Ms Suu Kyi became the de facto leader after leading the NLD to a landslide victory following the first free elections to be held in the country in 25 years. Despite her fall from grace, she continues to be a hugely popular figure among the Burmese.
Taichito is still alive and Mr Aris is confident that he will soon be reunited with Ms Suu Kyi.
"The military will never win this war. It's just a matter of how much longer it goes on," he says. "The sooner they hand back power to my mother, and the democratically elected government, the sooner things can start to progress in their country."
Sandar Win and Moe Myint are journalists with the BBC Burmese and based in London.