Kendall Jenner to reconcile with Devin Booker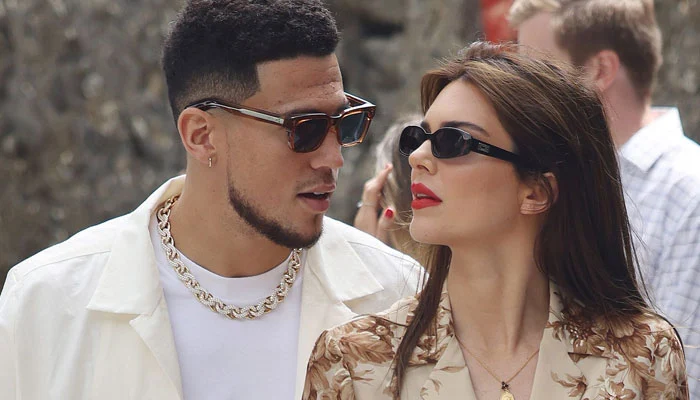 As rumors swirl that Kendall Jenner broke up with rapper Bad Bunny, Kendall Jenner's friends want her to get back together with ex Devin Booker.
It has been reported by Us Weekly that the supermodel's close friends are skeptical about her romance with the rapper.
Jenner's family is also hopeful that she will reconcile with Booker, as they didn't see the spark between her and Bad Bunny that she had with the athlete.
According to the source, Kendall's friends do not believe this is a forever relationship with Bad Bunny. Kendall's friends don't see a long-term connection or significant connection between them, despite the breakup rumors."
According to the insider, "they want her to be happy, but they have seen her in happier relationships in the past."
In fact, some of them secretly hope she gets back together with Devin again. That's because they believe Devin suits her best and made her feel the happiest.
Jenner dated Booker on and off for two years before calling it quits last year. It wasn't long after that that the model and reality TV star was spotted with Bunny.
Her split from Bad Bunny was first rumored after she posted a somber sunset picture and wrote, "What's meant for me, will find me.".
Fans flocked to the comments section to ask if she split with Bad Bunny. "Sounds like a break up post," wrote one.
One followeder said the picture gave him "break up vibes," while another assured, "She and Bad Bunny just broke up!"