Jean Boht Bread actress dies at 91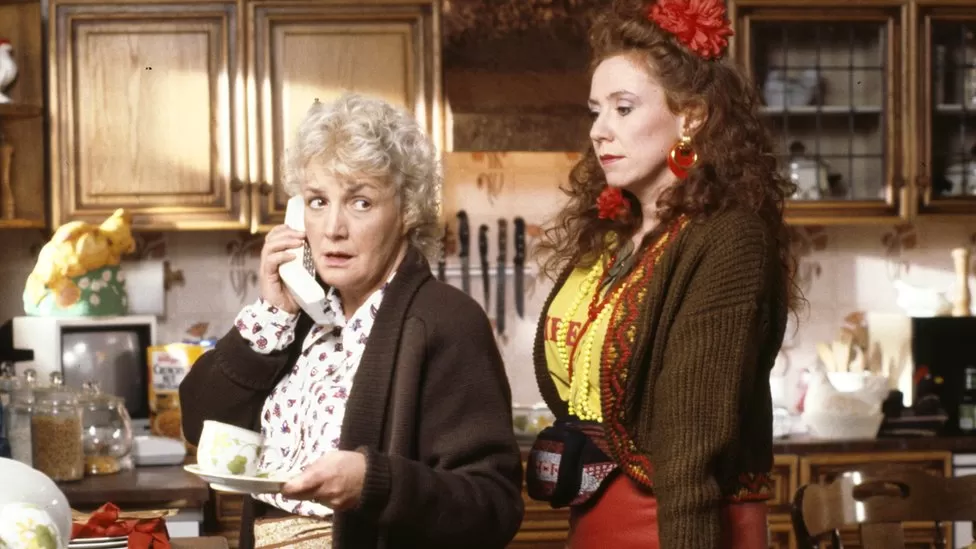 Additionally, Boht appeared in the sitcoms I Woke Up One Morning and Brighton Belles, as well as the drama Boys From the Blackstuff.
She lost her husband, composer Carl Davis, a month ago.
The family said in a statement: "Jean Boht passed away yesterday, Tuesday, September 12. We are overwhelmed by the sadness." In the statement, it was noted that Jean had been fighting vascular dementia and Alzheimer's disease in the same indefatigable spirit for which she was renowned and beloved.
Before performing around the UK, Boht began her career at the Liverpool Playhouse in the early 1960s.
In Alan Bleasdale's groundbreaking Boys From the Blackstuff, she played the benefits office boss and Mrs Leivers in an adaptation of DH Lawrence's novel Sons and Lovers.
Her role in the sitcom I Woke Up One Morning led to her casting in Bread, also written by Carla Lane. With her large Liverpool family constantly under control, Nellie Boswell became known around the country as the formidable Nellie Boswell.
In 1988, 21 million viewers tuned in to watch a wedding episode, making it the second most popular show of the year, behind only EastEnders.
In 2012, she told the Liverpool Echo that she hadn't watched it at the time because actors can't see themselves on screen.
"But now I'm amazed at how funny and good it was," she said.
In 1990, Boht won the prize for best TV comedy actress at the British Comedy Awards, and she was named TV Personality 1988 by the Variety Club of Great Britain.