Japan's population drops by nearly 800,000 in every prefecture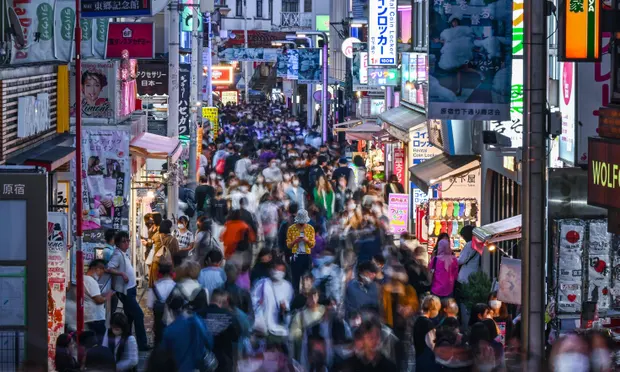 There was a population decline in each of Japan's 47 prefectures in 2022, while the total number of Japanese declined by nearly 800,000. For a nation sailing into uncharted demographic territory, the figures released by Japan's internal affairs ministry mark two new unwelcome records.
The Japanese prime minister has called the trend a crisis and pledged to address it.However, national policies have failed to stem population decline, despite concerted efforts by some small towns.
According to new data released Wednesday, there were more than 1.56 million deaths in Japan in 2022, and only 771,000 births. This is the first time the number of newborns has fallen below 800,000.
In 2022, the total population of 122.42 million has declined for 14 years in a row, despite an all-time high increase in foreign residents of more than 10%.
Earlier this year, Prime Minister Fumio Kishida said that addressing the birthrate was a matter of "now or never." and that, "Our nation is on the brink of whether it can maintain its societal functions."
Nearly every aspect of Japanese society is already being affected by Japan's aging population.More than half of all municipalities are classified as depopulated districts, schools are closing, and more than 1.2 million small businesses have no successors aged about 70.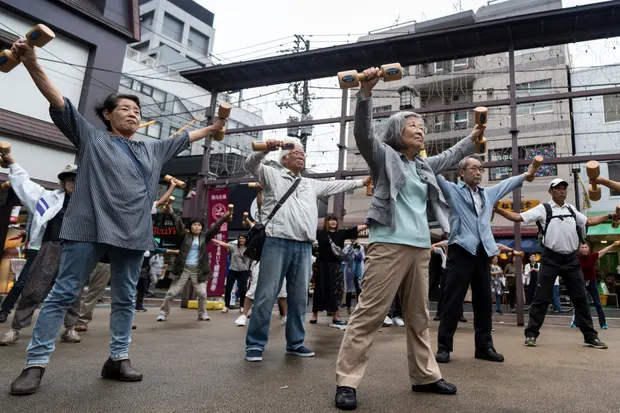 Broadcast Satellite (BS) channels are geared toward older audiences, with commercials promoting funeral services, joint supplements, and incontinence pads.
There are also more gangsters in their 70s than in their 20s in Japan's underworld: a majority of yakuza are over 50.There are a few silver stars in their 60s, 70s, and even 80s involved in senior porn, which is growing in popularity.
All related issues, including the birthrate, were brought under one agency with the launch of the new Children and Families Agency on 1 April.A government pledge has also been made to double spending on childcare and allowances to 4% of GDP, but childcare and education subsidies that have been implemented in the past have had little effect on the birth rate.
A combination of generous pay outs and child-friendly policies has led to a significant boost in birth rates in approximately 300 small towns.
People already planning to start families probably migrated from other areas to the municipalities offering the best deals for new parents; however, Nagi in Okayama prefecture, which gained a reputation as a poster-child for increasing birth rates, has seen its birthrate drop slightly over the past few years.The number of babies born in Japan is far from the only one that is declining.In the OECD group of wealthy nations, the average fertility rate is 1.66, well below the replacement rate of 2.1 needed to maintain population levels.
Japan's population started declining before other countries – peaking in 2008 – but fertility rates have declined more precipitously elsewhere, especially in East Asia.
There are 1.24 babies per woman in nearby Taiwan, while there are just 0.78 babies per woman in neighbouring South Korea, which has the world's lowest birth rate.