Japan's economic growth beats forecasts as exports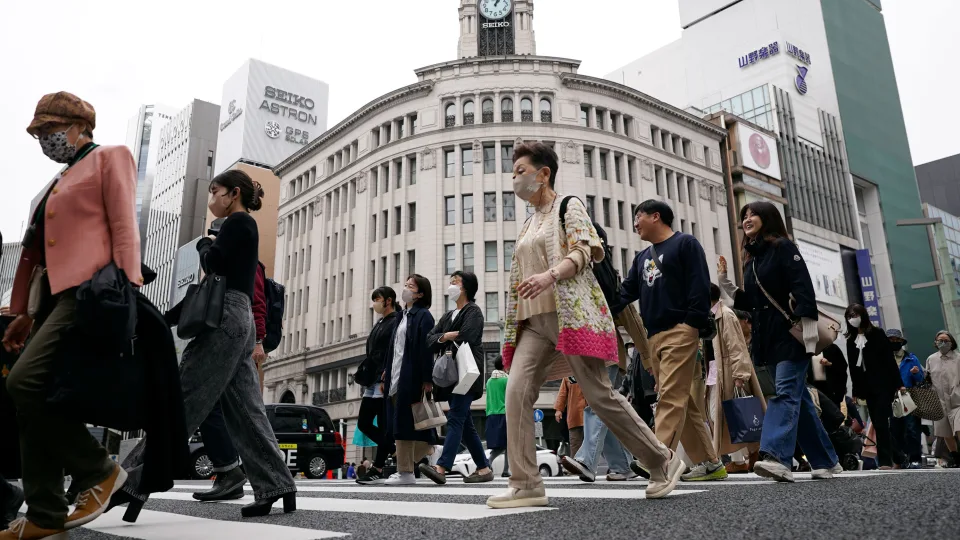 In April to June, Japan's economy grew much faster than expected due to brisk auto exports and tourist arrivals, which offset the drag from a slowing post-Covid consumer recovery, although global recession prospects loom large.
An annualized 6.0% growth rate in Japan's economy translated into a quarterly gain of 1.5%, exceeding Reuters' median estimate of 0.8% and bringing GDP to a record high.
Compared with January to March, it was the fastest expansion since the final quarter of 2020.
Despite providing some relief to policymakers seeking to balance economic growth with sustainable inflation, the headline GDP data masks underlying household weakness.
According to Marcel Thieliant, head of Asia-Pacific at Capital Economics, export-driven growth will not last.
"Capital goods exports bounced back in June as the biggest falls in overseas investment have now passed," Thieliant said.
As a result of price hikes, sales of food and household appliances fell 0.5% quarter-on-quarter in the April-June period.
As a result of car exports and inbound tourism, exports increased 3.2% in the second quarter, while capital expenditures held steady.
Despite declining sales in China and an increasingly difficult shift to electric vehicles, Japanese automakers have benefitted from a weaker yen.
The post-COVID boom in foreign tourism has also given the economy a much-needed boost.
The boost in external demand, or net exports, contributed 1.8 percentage points to growth in the second quarter. As a result of a weaker yen, imports also declined for a third straight quarter, flattening that net contribution.
During the same period, domestic demand slowed growth by 0.3 percentage points.
GDP was boosted by a decline in imports. "It doesn't mean a strong recovery in the Japanese economy," Takumi Tsunoda, senior economist at Shinkin Central Bank Research Institute, said.
Therefore, the central bank will maintain the current monetary policy and adopt a wait-and-see approach for now."
Shigeyuki Goto, minister of economy, said real wages turned positive for the first time in seven quarters.
"Against this backdrop, we expect moderate economic recovery to continue, although caution should be exercised about downside risks from the global economy and price increases," Goto said.
In a move analysts see as a gradual shift away from massive monetary stimulus, the Bank of Japan allowed long-term interest rates to rise more last month.