Ivanka Trump is pulled back into her father's orbit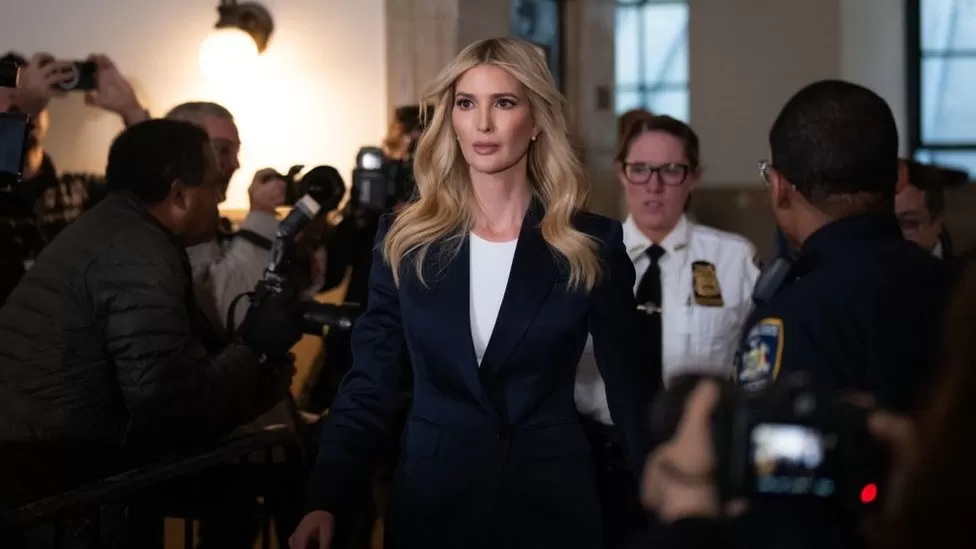 To testify in her father's business fraud trial, she walked into a Manhattan courthouse on Wednesday.
A vivid split-screen depicts the lives of Ms Trump: the one she had before her father became president, which she has attempted to return to, and the one she is experiencing today.
In the years since her father left the White House, Ms Trump has publicly distanced herself from his world. Last year, when he announced his new campaign for the White House, she made it clear that she would not join.
My children and the private life we are creating as a family are my top priorities this time around. I don't plan to get involved in politics."
As the NY attorney general pursues a blockbuster civil fraud trial against her father, siblings, and the Trump Organization, she finds herself dragged back into the family circus.
Even though she did not take the stand as a defendant, the stakes for her professional and personal future could not have been higher.
Despite having been intimately involved in the business for many years, she sought to distance herself from her father's dealings as much as possible.
But the tactic might only go so far.
"There's no way that she walks out of this trial further distanced from the controversies surrounding her father," said Dan Alexander, a Forbes editor and author of White House, Inc.: How Donald Trump Turned the Presidency Into a Business.
"It's going to be an uncomfortable place for her, and I don't think that reputationally, it's the direction that she wants to go."
Ivanka Trump built her reputation as a socialite and businesswoman on her father's name.