India's rocket Chandrayaan-3 blasts into space for Moon mission
Chandrayaan-3 was launched at 14:35 on Friday (09:05 GMT) amid cheers and claps from Satish Dhawan Space Centre.
The director of the project called the launch a proud moment for the country
There were several Indians who wrote on Twitter that watching the rocket blast-off gave them goosebumps and chills.
Depending on its success, the rover is expected to land on the Moon on 23 or 24 August.
After the US, the former Soviet Union, and China, India will become only the fourth country to achieve a soft landing on the Moon.
It is the first major mission launched by India's Space Research Organisation (Isro) since Prime Minister Narendra Modi's government announced policies aimed at boosting space investment.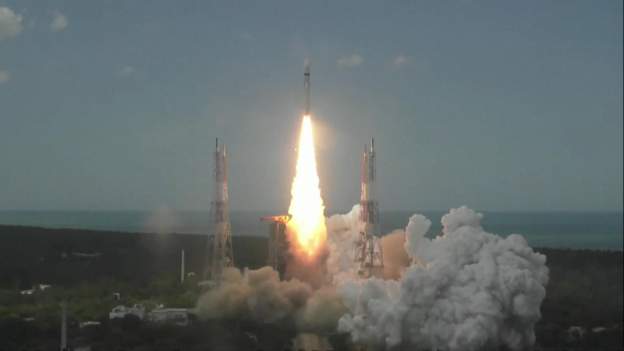 As long as Chandrayaan-3 is able to successfully place Vikram on the lunar surface in August, India will become the first country to land near its little-explored south pole.
In this area, which remains in the shadow and is much larger than the north pole of the Moon, scientists say there is a greater probability of finding water.
As Isro chief Sreedhara Panicker Somanath says, India has a greater scientific interest in the south pole since the equatorial region, which is safe for landing, has already been reached.
It is essential to go to a new area, such as the south pole, if we want to make a significant scientific discovery."
The National Aeronautics and Space Administration has announced that American astronauts will be sent to the lunar south pole by 2024, primarily to search for water, "an essential resource for long-term exploration".
For the advancement of human exploration, water is a necessity since it can be used to drink, cool equipment, breathe and make rocket fuel for missions farther into the solar system, according to the report, which adds that the moon experience will help prepare astronauts for missions to Mars.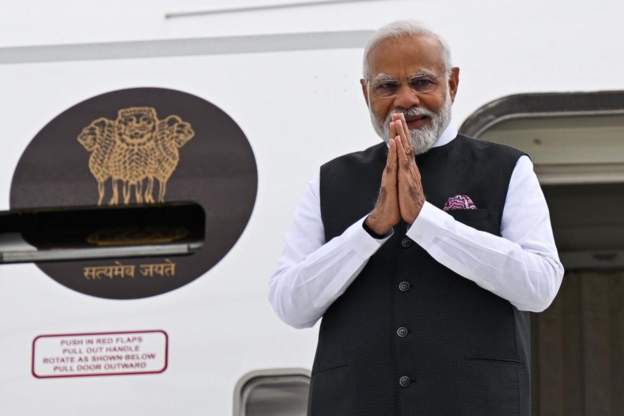 The prime minister called it a "momentous achievement" and a testament to the "relentless dedication" of Indian scientists. Their spirit and ingenuity are admirable."
Science and technology minister Jitendra Singh says Chandrayaan-3 demonstrates India's self-reliance and indigenous capabilities.
In addition, Home Minister Amit Shah expressed his gratitude to the scientists "whose tireless pursuit has today propelled India on the path to scripting a remarkable space odyssey for future generations.".