Indian lawmakers attend five-day special session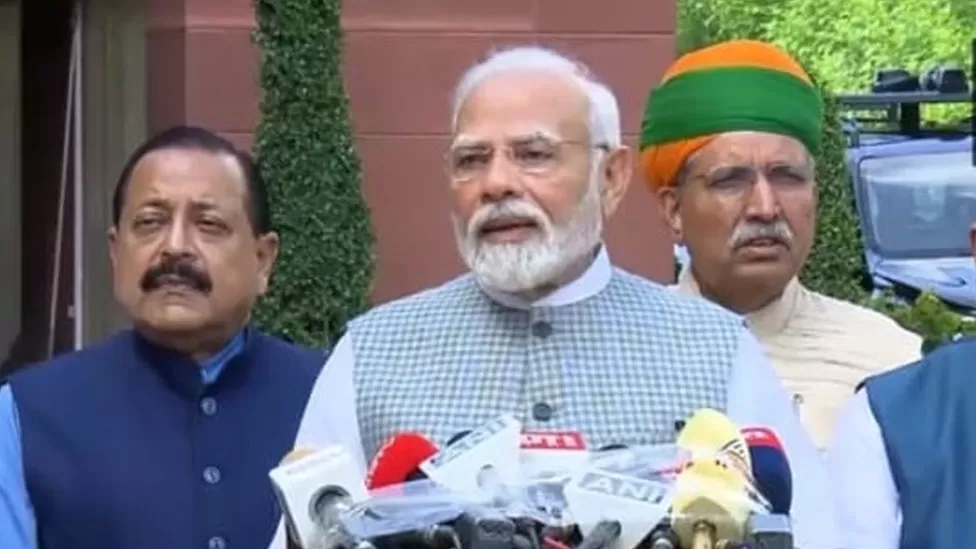 Opposition lawmakers were caught off guard by the announcement of the session last month.
According to Mr Modi, the session will be "short" but will include "historic decisions".
Eight bills have been listed for discussion by the government.
While lawmakers were set to meet for the winter session of parliament later this year, opposition leaders have questioned whether a special session was necessary to discuss these bills. During the week, the government can change or expand the agenda for the session.
There are three regular sessions of parliament in India each year – a budget session, a monsoon session, and a winter session.
According to legislative expert Chakshu Roy, government has often convened special sessions "for specific occasions, such as commemorating parliamentary or national milestones".
In an effort to "commemorate India's rich legacy," the government has invited lawmakers to a function on Tuesday.
Immediately following the function, the session will be held in India's new parliament, which Mr Modi inaugurated in May amid a boycott by opposition leaders. First session in new building, which replaces older, British-era building.