India train crash kills 13 and injures dozens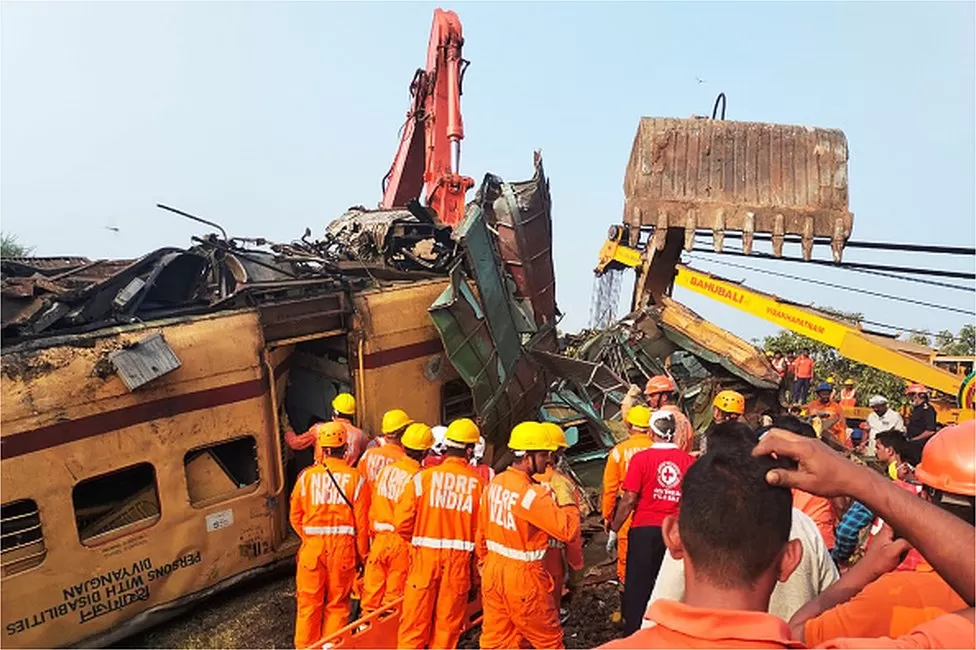 The wreckage was cleared by hundreds of emergency workers during a rescue operation.
According to officials, the collision was caused by "human error."
In a message to the railways minister, Prime Minister Narendra Modi expressed his condolences.
On Sunday evening, a crash occurred in the Vizianagaram district. A passenger train traveling between Visakhapatnam and Palasa derailed after another train hit three carriages around 19:00 (13:30 GMT).
A second incoming passenger train travelling between Visakhapatnam and Rayagada rammed into the train from behind after it had stopped on the tracks because of a break in an overhead cable, a railway official told Reuters. In order to rescue passengers and remove bodies, hundreds of ambulances, doctors, nurses, and rescue personnel were sent to the scene.
According to East Coast Railway's Chief Public Relations Officer, Biswajit Sahu, "overshooting of signal" by the second train caused the collision.
As a result of the accident, 33 trains have been cancelled and 22 have been diverted. By Monday evening, the affected track should be cleared for traffic to resume.
The office of Andhra Pradesh's Chief Minister YS Jagan Mohan Reddy said he would visit the accident site on Monday. Victims will also receive financial compensation from the minister.