India row puts spotlight on Sikh activism in UK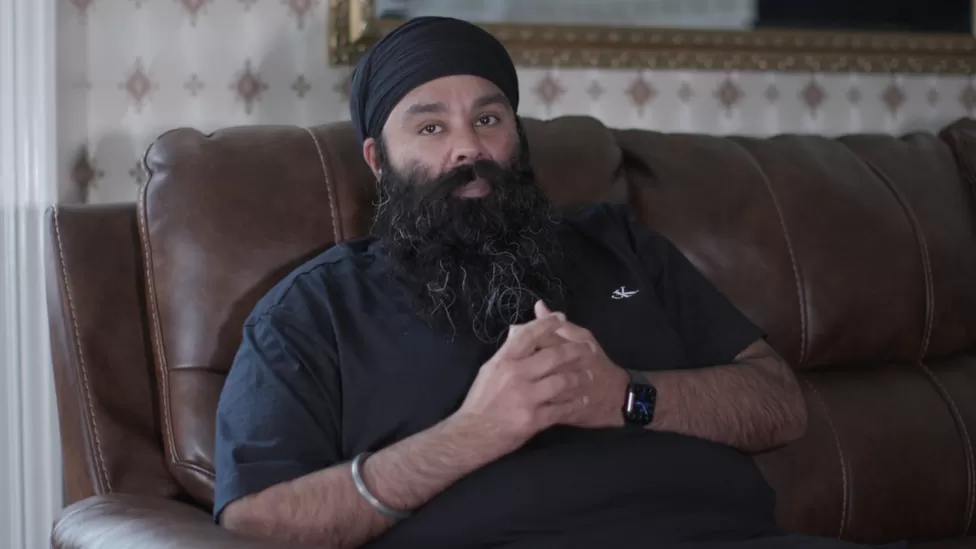 Avtar Singh Khanda, 35, was well known for supporting the creation of Khalistan, a breakaway Sikh homeland.
Those close to him insinuate that foul play was involved in his death from a sudden illness in Birmingham in June.
According to West Midlands Police, they thoroughly reviewed the case and found no suspicious circumstances and no reason to reinvestigate.
The Indian government has publicly asked the UK authorities to do more to stamp out "extremism" within the Sikh community, but British Sikhs feel under undue pressure.
Gurpreet Johal is a lawyer and Labour councillor in Dumbarton. As a result of what happened to his family, he entered politics.
Gurpreet's brother Jagtar, a well-known activist for Sikh rights, got married six years ago in India.
According to Mr Johal's family, he was forced into an unmarked car in Rami Mandi, Punjab. Since then, he has been imprisoned on charges of extremism.
According to Jagtar Johal, he was tortured and forced to sign confession statements. Years passed before he was charged and he has never been tried.
Gurpreet Johal says, "Fair play to Justin Trudeau." "The Canadian prime minister has stood up for his citizens, while the UK government has not."