Imran Khan booked in six cases including GHQ attack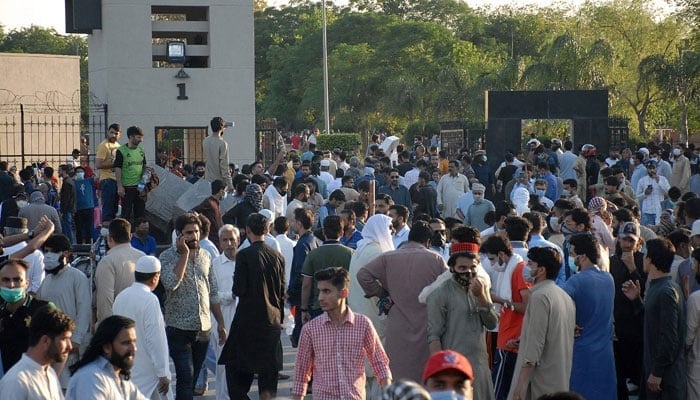 During the investigation into the May 9 violence, Pakistan Tehreek-e-Insaf (PTI) Chairman Imran Khan has been nominated in six cases, including attacks on the General Headquarters (GHQ), military installations, and an arson attack at Metro Station, The News reported. 
These cases were registered under the Anti-Terrorism Act (ATA) on May 9 and May 10, according to sources.
Joint investigation teams (JITs) are investigating all the cases, they said.
The cases were also registered at Civil Lines in Faisalabad, Samanabad, RA Bazar, and New Town police stations in Rawalpindi, City Police Station in Mianwali, and Police Station Cantt in Gujranwala, according to sources.
The former prime minister was not nominated in any of the 28 cases registered in Rawalpindi earlier this year. Sources said his name was included based on statements provided by the suspects under investigation and after consultation with legal experts.
Police stations in RA Bazar and New Town registered cases regarding the attack on the GHQ and military installations.
On May 9, violent protesters ransacked the gates of Pakistan Army's GHQ in Rawalpindi, a show of unprecedented vandalism.
On May 9, hours after Khan was arrested by the National Accountability Bureau (NAB), PTI supporters attacked and damaged Corps' Commander's House – formerly Jinnah House, which once served as the Quaid-e-Azam's residence.