Hunter Biden special counsel denies political meddling in testimony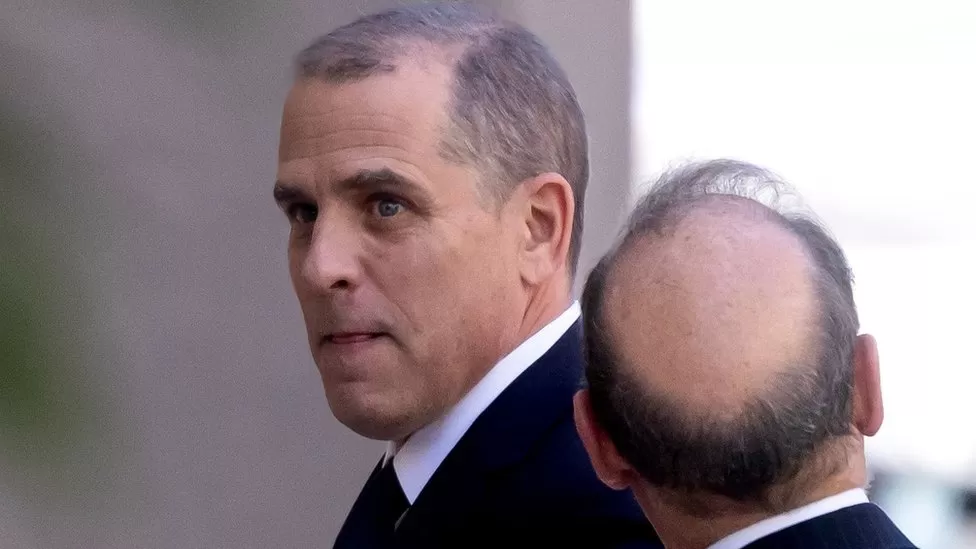 As part of a highly unusual testimony to Congress, the US justice department investigator investigating the son of US President Joe Biden rejected claims of political interference in the investigation.
In an interview with the House Judiciary Committee, Special Counsel David Weiss said his investigation has never been blocked by the Justice Department.
In addition to using illegal drugs, Hunter Biden, 53, is charged with owning a gun.
According to two whistleblowers, the investigation has been improperly interfered with.
As a special counsel in the middle of a criminal investigation, Mr Weiss testified behind closed doors to Congress on Tuesday.
US Attorney for Delaware said, in a written copy of his opening remarks reported by media: "I am, and have been, the decision-maker in this case, but I do not make these decisions in a vacuum."
"I was not blocked from pursuing charges or taking the steps necessary in the investigation by other US Attorneys, the Tax Division, or anyone else at the DOJ," he said.
It was alleged in July by two officers of the Internal Revenue Service that the justice department had impeded Mr Weiss's investigation into the president's son.
Attorney General Merrick Garland, who oversees the justice department, testified in March that Mr Weiss had independent authority.
Republican lawmakers claim Mr Weiss offered Hunter Biden a "sweetheart deal" free of jail time for tax evasion and gun charges despite being appointed by former President Donald Trump.
Kevin McCarthy, then-House Speaker, said the agreement constituted a "two-tiered" justice system, while James Comer, Republican chair of the House Oversight Committee, called it "a slap on the wrist".