Ex-president may have deliberately provoked judge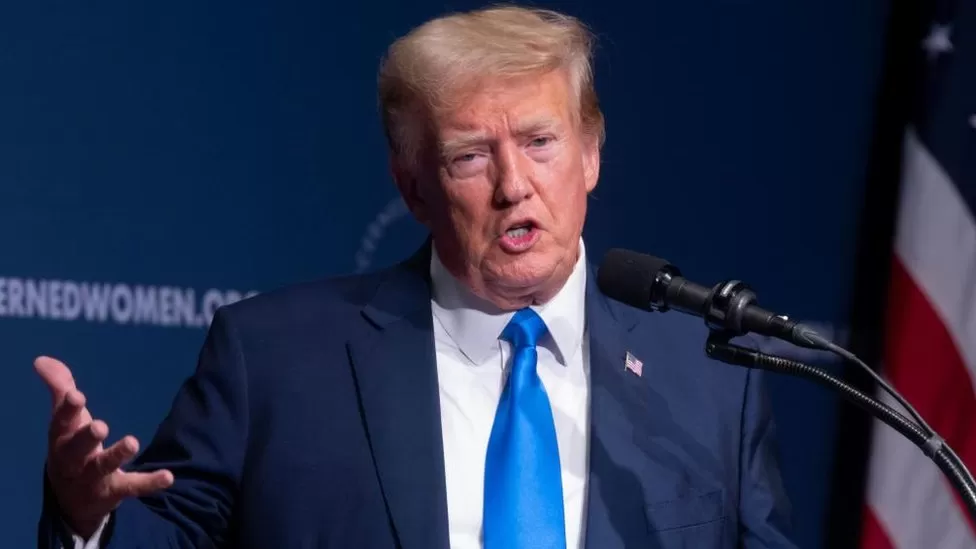 It will be Donald Trump's first encounter with Arthur Engoron, the 74-year-old judge who holds the future of his real estate empire in his hands.
The judge, not a jury, must decide whether to impose penalties on his family business, including fines up to $250 million (£202 million) and restrictions on his ability to conduct business in the state.
Even though Judge Engoron played a critical role, Mr Trump was combative during his testimony. Taking direct aim at the judge led to heated exchanges, and he was rebuked for airing broad grievances that had no direct bearing on the debate.
It appeared that all of this irritated the judge who will ultimately decide whether or not a penalty will be imposed.
Former federal prosecutor and Case Western University professor Kevin McMunigal said, "It seems completely counterintuitive. Especially when the judge is the decider of fact and law."
"There are only two possible explanations," he said. The first possibility is that Trump is not in control of his anger. The second possibility is that he may have been thinking about this."
As a deliberate strategy, what could Mr Trump's team be aiming for if it adopts this antagonistic attitude?
The lawyers for Mr Trump are widely expected to file an appeal, and they have also discussed a potential mistrial motion that may refer to communications between the judge and his law clerk.
The judge has been criticized by Mr Trump for being "very hostile" and "always ruling against me".