Hunt for terror suspect ex-soldier Daniel Khalifa prison escape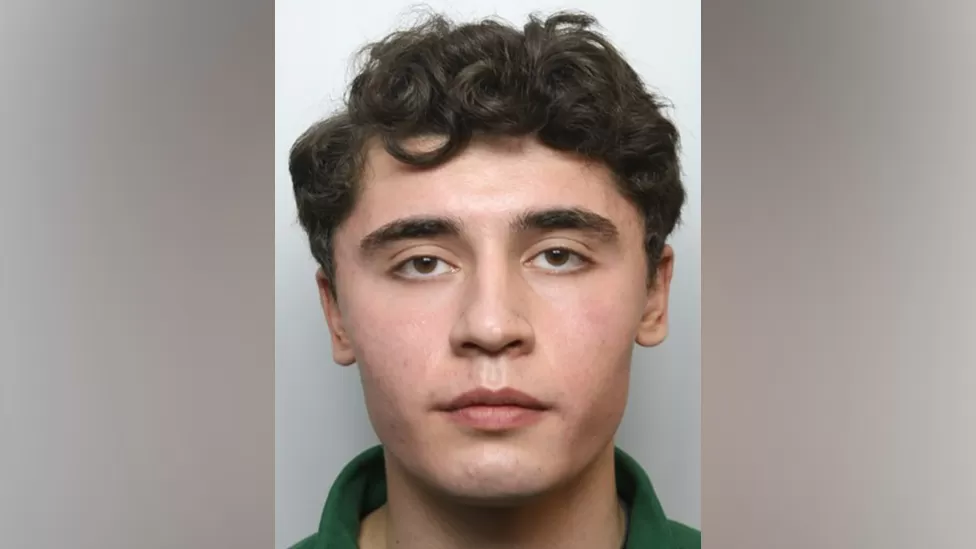 Wednesday morning, a former soldier suspected of terror offences escaped from prison and a nationwide manhunt was launched.
In London, Daniel Abed Khalife, 21, was awaiting trial after being accused of leaving fake bombs at a military base.
In order to escape, he is believed to have strapped himself to the underside of a food delivery van in a prison kitchen.
Long delays have been caused by extra security checks at airports and ports.
A joint investigation between the Prison Service and the Metropolitan Police is underway to find out how Mr Khalife escaped.
During his escape from HMP Wandsworth, a category B prison in south-west London, Mr Khalife is believed to have been in the kitchen.
The 6ft 2ins man was last seen wearing a prison-issue chef's uniform consisting of a white T-shirt, red and white checkered trousers, and brown steel toe cap boots.
While the police believe Mr Khalife poses a low risk to the public, people are urged not to approach him and to call 999 instead.
The search has been extended across the country for Mr Khalife, who joined the Army in 2019. He has connections to the Kingston area of London and to the North West.
There are no signs that police have made any breakthroughs in the manhunt – and the Met's decision to ask the public for assistance could indicate no initial leads.
All police forces and UK border points have been put on notice, according to Cdr Dominic Murphy of the Met's Counter Terrorism Command.
The UK's airports and ports have been asked to take additional security measures, resulting in delays at Heathrow Airport, Manchester Airport, and Dover Port.
This evening, border departure points are expected to be less disrupted.
Counter-terror officers are being deployed across London, where the search is being conducted.
However, he said Mr Khalife "could be anywhere in the country at the moment, and we are aware of the possibility that he could leave".
Former soldier was on remand awaiting trial on charges of terrorist acts and Official Secrets Act violations, including preparing terrorist acts and gathering enemy information.