Hollywood is paying a steep price for never figuring out streaming.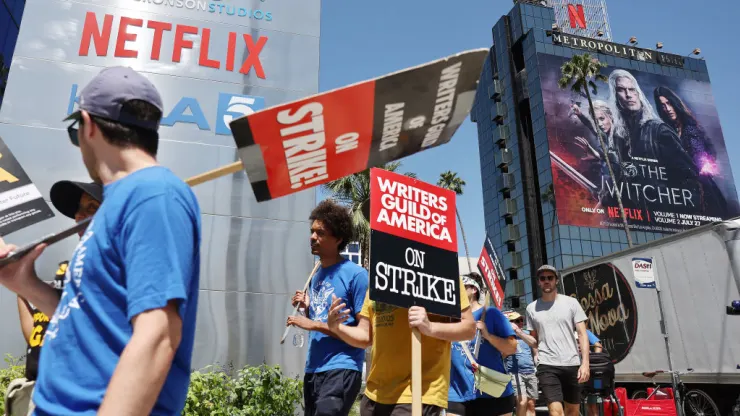 Hollywood's writers and actors have rallied for AI protections, better wages, and a cut of streaming profits for nearly five months.
Many studios haven't found streaming profitable yet.
With Netflix's direct-to-consumer platform launched in 2007, streaming has transformed the media industry's economics. Yet, it's still unclear whether it's sustainable.
The change in the economics of the North American media industry in the last five years has been breathtaking, said Steven Schiffman of Georgetown University.
With consumers shifting to streaming in the last decade, legacy media giants are trying to figure out how to make it work.
Charter Communications and Disney's recent dispute highlights how companies cling to old models.
The writers and actors strikes have halted Hollywood productions, putting media companies at a further disadvantage.
There are a number of legacy media companies like Disney and Warner Bros. NBCUniversal, Discovery and Paramount scrambled to compete when Netflix began producing original content in 2013 and slowly pulled away from them. With massive content libraries and the promise of original shows and films, studios padded their platforms.
The subscription-based streaming model is vastly different from traditional TV bundles powered by ad revenue. Studios had previously placated shareholders with massive subscription growth but quickly fell victim to licensing costs and low revenue per subscriber.
In 2022, Netflix reported a loss in subscribers, sending its stock and other media companies spiraling. Disney follows suit. Both have since set subscription numbers aside in favor of advertising and password-sharing crackdowns.