Hezbollah downs Israel drone in south Lebanon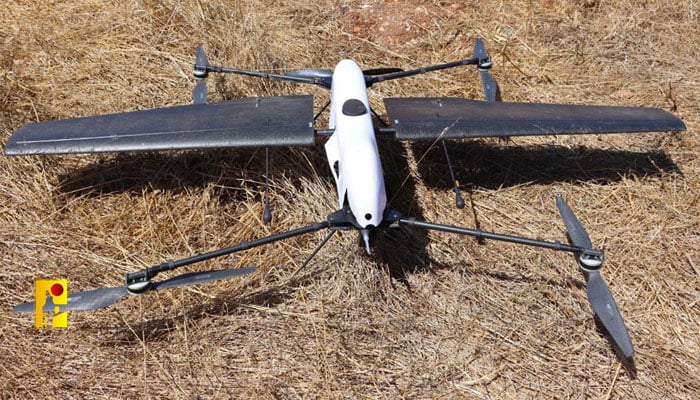 A Hezbollah drone that flew into Lebanon's southern airspace near the border has been downed, the movement said on Monday.
Hezbollah said in a statement that an Israeli drone had entered Lebanese airspace near Zibqin in the south.
It published images of the drone, which it claimed was equipped with "two high-quality cameras" and appeared to be in good condition.
Hezbollah said the unmanned craft had traveled around seven kilometers into Lebanese territory.
According to AFP, one of Israel's drones crashed in Lebanon during routine activities. There is no risk of information being compromised.
The powerful movement for years has been sending drones towards Israel, while Israeli warplanes regularly violate Lebanon's airspace.
Unmanned aircraft have been shot down by both sides in the past.
After a barrage of rockets were fired into Israel, Israel's military claimed it shot down a drone entering its airspace from Lebanon.
In theory, the two neighbours are still at war, and UN peacekeepers patrol the border.
A devastating war between Israel and Hezbollah in 2006 strengthened UNIFIL, which was created in 1978.
It is the only side to have not disarmed after Lebanon's 1975-1990 civil war, and it plays an important role in Lebanese politics.
In a show of military might last month, Hezbollah used live ammunition and an attack drone to simulate a cross-border raid into Israel.