Hareem Shah said Reserves will shoot to $100bn if I'm made FM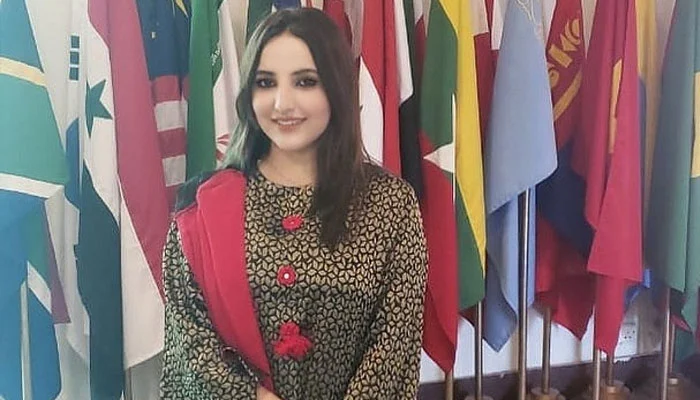 The reserves will rise to $100 billion if I become interim foreign minister: Hareem Shah
Hareem Shah, a famous TikTok star, has said she will increase Pakistan's foreign reserves from $100 billion to $200 billion if she is appointed caretaker foreign minister. 
With a picture of herself, she posted this statement on X, the formerly known as Twitter. 
"I will increase Pakistan's foreign reserves from $8 billion to $100 billion dollars if I am named caretaker foreign minister for just six months," she wrote.
Hareem Shah's statement was taken as a joke, but some social media users said she could certainly do it. 
As a result of Pakistan receiving financing from the International Monetary Fund (IMF), the United Arab Emirates (UAE) and Saudi Arabia in July, the central bank held reserves grew beyond $8 billion. According to the official statement released by the SBP, Pakistan had $14.06 billion in liquid foreign reserves at the end of the week.
After the dissolution of the National Assembly and the appointment of Senator Anwaar-ul-Haq Kakar as caretaker prime minister, TikToker made the famous statement. 
As a result of a consensus reached between outgoing Prime Minister Shehbaz Sharif and Leader of the Opposition Raja Riaz, President Arif Alvi signed their advice. 
Senator Kakar is the chairman of the Balochistan Awami Party (BAP) and is widely regarded as an intellectual. A graduate of the University of Balochistan, he holds a Master's degree in Political Science and Sociology.