Gadar 2: Salman Khan reacts to 'Gadar 2' smashing box-office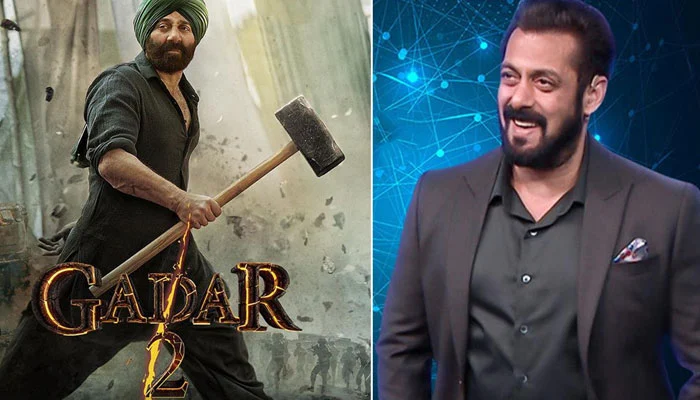 In response to 'Gadar 2's' smashing box-office collection, Salman Khan reacts
In Gadar 2, Sunny Deol returns as Tara Singh, leading to a glowing response from the industry, including Salman Khan.
In an Instagram post, the Bollywood Bhai lauded the film's roaring opening day collection of INR 40 crore.
Sunny paaji is killing it. Two and a half kilo hands equal 40 crore openings. Congrats to the entire Gadar 2 team," said the 57-year-old, who was also credited as box office king. "Dhai kilo ka haath equals chalis cr ki opening." @Ameeshapatel9 @anilsharma_dir @iutkarsharma @zeestudiosofficial #TeamGadar."
With Main Nikla Gaddi Leke's track playing in the background, Kangana Ranaut shared Khan's post on her Instagram Story.
Contrary to its prequel, the film's lead Tara Singh attempts to save his son from the enemy forces during 1971's Crush India Movement, which is directed by Anil Sharma.