Hailey Bieber channels '80s glamour in Rhode's photoshoot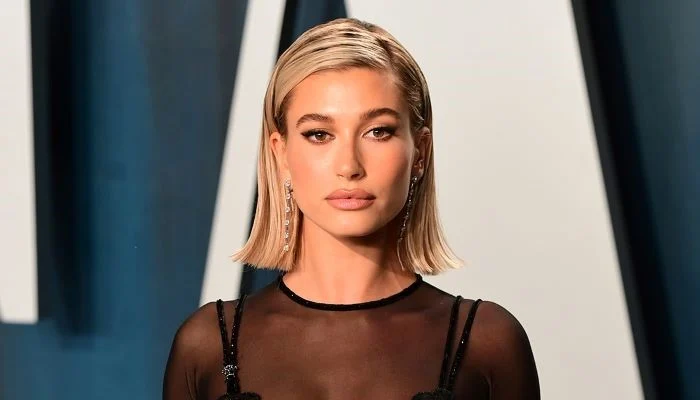 Hailey Bieber, the 26-year-old model who just celebrated her fifth wedding anniversary with husband Justin Bieber in Japan, is actively promoting Rhode's new peptide tints.
Featuring a stylish tousled updo and eye-catching statement earrings, the model wore a captivating '80s-inspired photo shoot. Silk slippers, white socks, and a tiny black leotard completed her look. 
As part of the photoshoot, she wore a variety of metallic jewelry pieces to add a touch of sparkle to her ensemble.
As the creative director for her skincare brand, Hailey has been actively involved from the company's inception, launching it in June last year.
As part of her brand's marketing efforts, she has personally participated in numerous promotional photoshoots over the past year.
Hailey shared her vision for the new product line with Forbes, stating, "I believe skincare and beauty should be fun, and these tints are meant to be playful."
On the same day as the promotional campaign, Rhode, originally serving the United States, Canada, and the United Kingdom, will expand its reach into five additional European markets.