Hackers have allegedly stolen hundreds of millions in crypto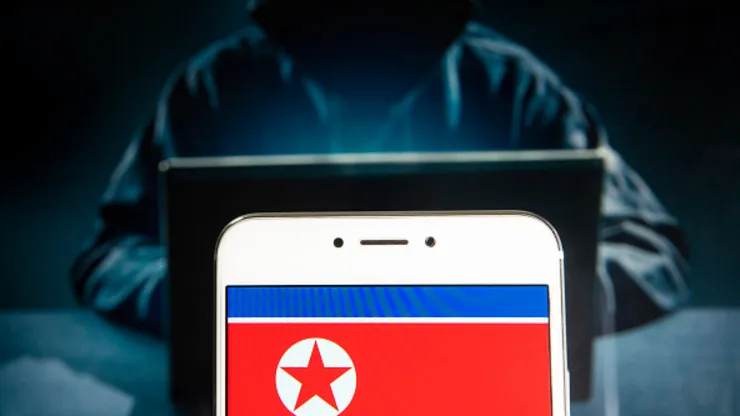 North Korea-linked hackers have stolen hundreds of millions of crypto to fund the regime's nuclear weapons programs, research shows.
As of August 18, North Korean hackers stole $200 million worth of crypto – over 20% of all crypto stolen this year, according to blockchain intelligence firm TRM Labs.
North Korea has increasingly targeted cryptocurrency-related businesses with cyber attacks in recent years. In a June discussion with North Korea experts, TRM Labs reported that the country's nuclear and ballistic missile programs have accelerated.
TRM Labs said North Korea is pivoting away from its "traditional revenue-generating activities" – an indication that it is increasingly using cyber attacks to fund its weapons proliferation activities.
According to a February report by blockchain analytics company Chainalysis, "most experts agree that the North Korean government is using these stolen assets to fund its nuclear weapons program."
A diplomatic mission of the regime to the UN, the Permanent Mission of North Korea to the United Nations in New York, did not respond
In response to North Korea's first nuclear test in 2006, the United Nations has imposed multiple sanctions on the reclusive regime – known officially as DPRK, or the Democratic People's Republic of Korea.
Among the sanctions are bans on financial services, minerals, metals, and arms aimed at limiting North Korea's access to sources of funding.
Last month, the FBI warned crypto companies that North Korea-linked hackers planned to "cash out" $40 million.
Additionally, the agency said in January it "continues to identify and disrupt North Korea's theft and laundering of virtual currency, which supports its ballistic missile and weapons of mass destruction programs."
There are a variety of ways in which North Korea-affiliated hackers exploit vulnerabilities in the crypto ecosystem.
Among them are phishing attacks and supply chain attacks, as well as infrastructure hacks involving compromised private keys and seed phrases, according to TRM Labs.
Data from Chainalysis shows that 2022 was the biggest crypto hacking year ever.
Chainalysis reports that $3.8 billion was stolen from crypto businesses, mostly through decentralized finance protocols and attacks linked to North Korea.