Girl receives UK's first rejection-free kidney from mum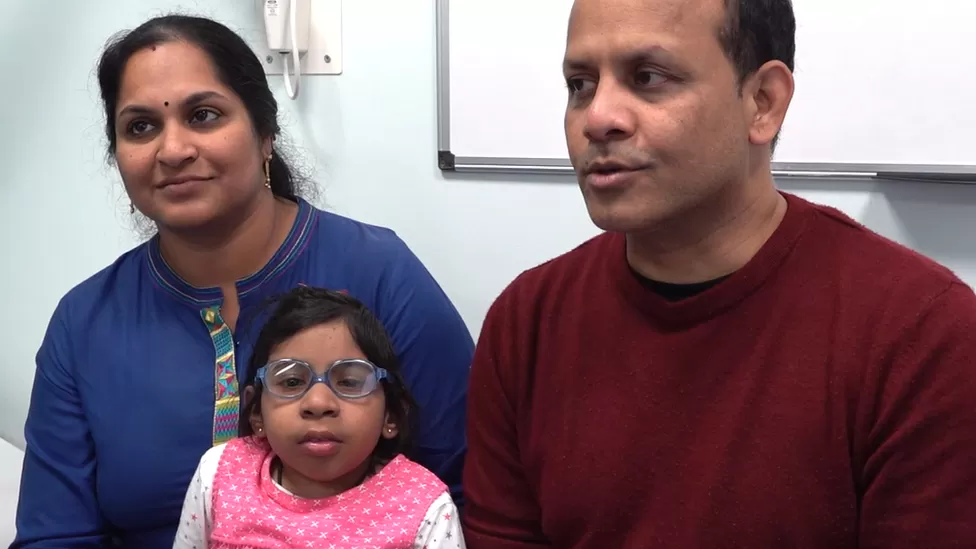 Aditi Shankar has become the first child in the UK to receive a kidney transplant that does not require her to take long-term drugs to prevent rejection.
Her immune system was reprogrammed before the new kidney was given to her, according to doctors at Great Ormond Street Hospital.
It was done by using bone-marrow stem cells from Aditi's mother as a donor.
As a result, Aditi's body accepts the new organ.
Aditi was taken off immunosuppression within weeks of her transplant, removing the risk of long-term side effects from these powerful drugs, which are usually taken daily to prevent organ rejection.
As of now, both her immune system and transplanted kidney are functioning normally.
Her kidneys were failing due to an extremely rare inherited condition called Schimke's immuno-osseous dysplasia (SIOD).
International colleagues of Great Ormond Street Hospital discussed the special transplant approach used in other children with SIOD.
After a bone-marrow transplant from her mother, Divya, Aditi's immune system was rebuilt.
She received a kidney transplant six months later – again donated by her mother – and her immune system accepted it.
According to PA Media, Divya said, "I'm so happy that I was able to donate blood cells and a kidney to her."
In preparation for the surgery, Aditi had a "special sleep." After her recovery, she says she feels great. It's okay for me to go swimming," she says.
According to Prof Stephen Marks, GOSH's children's kidney specialist, Aditi's treatment appears to have been successful.