'Gadar 2' and 'OMG 2' to clash in theatres in August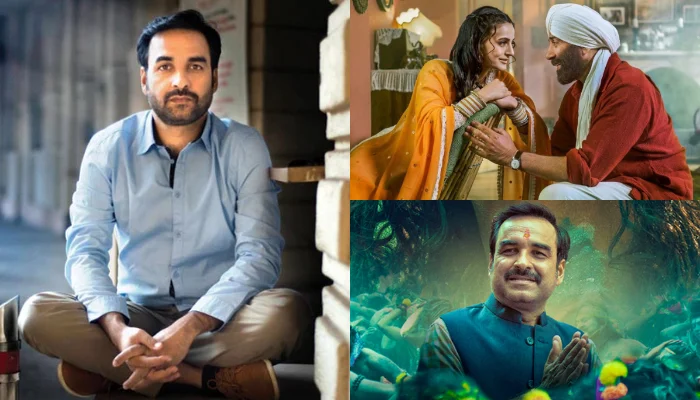 The box office clash between Sunny Deol's Gadar 2 and Pankaj Tripathi's OMG 2 will take place on August 11, and the latter has finally reacted.
Known as one of the most down-to-earth celebrities in Bollywood, Pankaj said that it doesn't bother him that his possible blockbuster coincides with another big film.
According to him, acting is the only thing he does for a living. The business side of the film is unknown to him.
Mimi actor Pinkvilla told Hindustan Times: "I just worry about acting. If four movies are released on the same day, and all four are good, toh wo sab chalengi.".
My job is to act, so I have no clue what the business side of a film is all about." "I don't really care about how many screens we have. I'm not even sure where my film will be released."
In a previous post, Sunny also addressed the clash between Gadar 2 and OMG 2. There was no doubt in his mind that he was unable to comprehend the comparison.
It still managed to take over the box office despite clashing with Aamir Khan's Lagaan in the first part of Gadar.
Sunny Deol's Gadar 2 is a sequel to Gadar: Ek Prem Katha from 2001. On the other hand, Pankaj Tripathi's OMG 2 is a sequel to Paresh Rawal's spiritual film OMG, which also starred Akshay Kumar.