Gabon coup leaders Ousted President Ali Bongo now free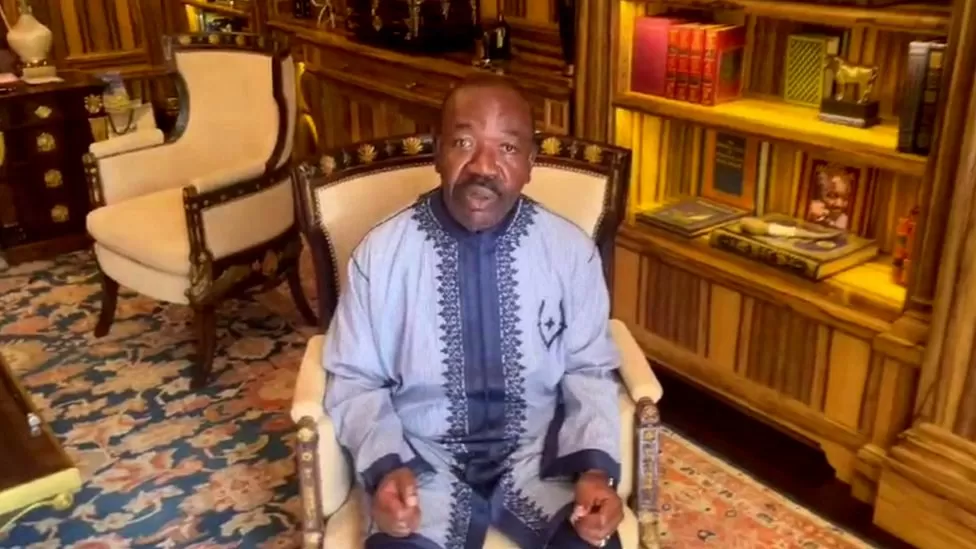 Ali Bongo, the deposed president of Gabon, has been released from house arrest, where he had been since last week's coup.
Permission to travel abroad for medical examinations is included in this.
During the presidential election campaign in 2023, his health was a major concern for many due to his stroke in 2018.
Shortly after he had been declared the winner of that election, the army seized power.
After pressure from the regional bloc Eccas and neighbouring countries, Mr Bongo was freed.
On Wednesday evening, military spokesperson Col Ulrich Manfoumbi said the decision to free Mr Bongo was due to "his health".
"He may travel abroad for medical check-ups if he wishes," he said.
It had been 41 years since Bongo's father ruled the oil-rich country, and he succeeded him in 2009.
Africa and the West have widely condemned the coup, including France, the former colonial power with close ties to the Bongo family. As a result of the suspension, Gabon has been expelled from the African Union.
Mr Bongo released a video shortly after the coup calling on supporters around the world to "make noise".
General Brice Oligui Nguema, the leader of the coup, was sworn in as transitional president on Monday. Despite vowing to return the country to civilian rule after free and fair elections, he did not specify a timetable.
Earlier this week, the junta released other political prisoners, including Jean Rémi Yama, a pro-democracy activist and leader of the most powerful trade union confederation.