Furniture companies in a rut as fewer people buy big-ticket items.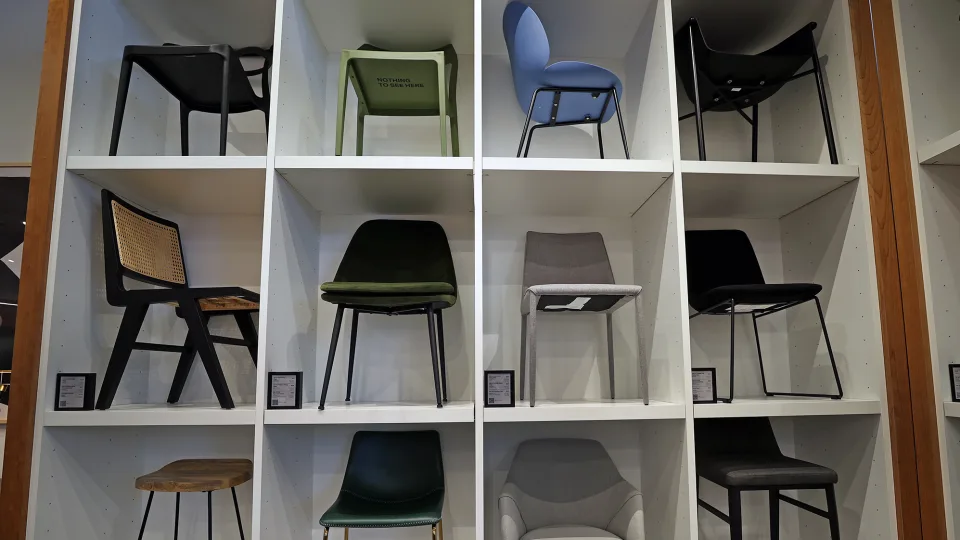 Furniture isn't being bought as much as it used to be.
Several furniture retailers reported massive sales slumps last week. A luxury furniture brand reported a 19% decline in second-quarter revenue on Thursday, while Hooker Furnishings, a Virginia-based furniture manufacturer that sells goods at Wayfair, Macy's, and other retailers, reported a 36% decline on Friday.
It appears that investors are concerned. As a result of pandemic-era stay-at-home trends, RH (RH) shares declined 16% on Friday, while Hooker Furnishings (HOFT) shares declined 17%.
Last month, West Elm and Pottery Barn's owners, Williams-Sonoma, reported revenue declines of 20% and 10%, respectively. In August, La-Z-Boy, a furniture manufacturer, reported a 20% drop in sales, and Wayfair saw its second-quarter revenue decline 3.4%. A display at the store in Lynnfield, MA on May 26, 2022.
The Boston Globe/Getty Images/David L. Ryan
As consumers shift their spending, Williams-Sonoma CEO Laura Alber said on an investor call that fewer large-ticket furniture pieces are being purchased.
According to Brad Thomas, an analyst at KeyBanc Capital Markets, the pain for furniture companies is part of the shift in spending since the pandemic.
"We all stayed home when the pandemic struck. Thomas said consumers are spending less on travel and leisure experiences and more on stuff. Furniture was one of many categories that saw a big boost at the end of 2020 and into 2021. "The end of 2022 and the beginning of 2023 have been a winding down of that."