French tourist Louis Arnaud jailed in Iran for five years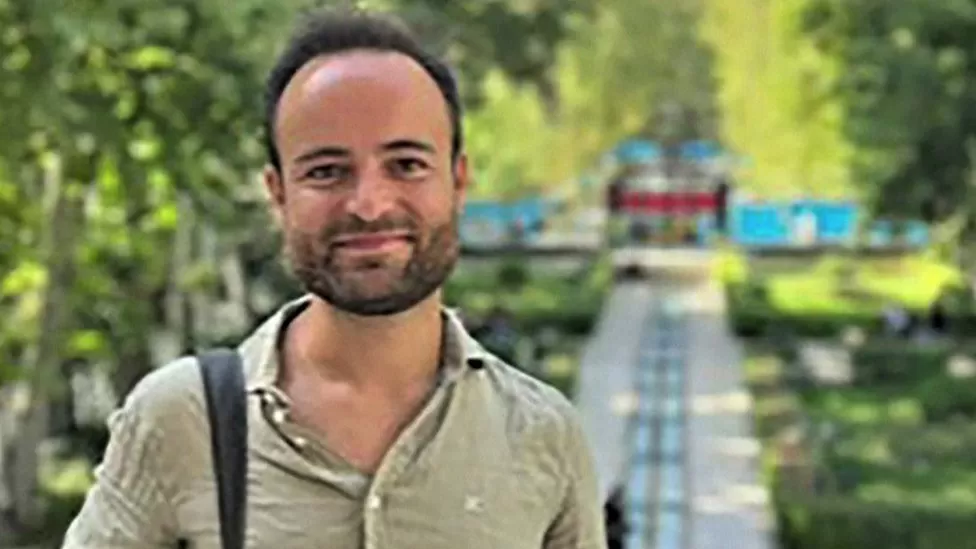 A French tourist jailed for over a year in Iran on national security charges has been sentenced to five years in prison.
In September 2022, a banking consultant named Louis Arnaud was arrested on charges of participating in anti-government protests and propagating anti-government viewpoints.
Since then, he has been incarcerated at the notorious Evin prison in Tehran, the capital city.
His immediate release was called for by the French government on Wednesday.
It is unacceptable that this conviction is based on nothing and that no lawyer was provided, according to the country's foreign ministry.
Arnaud's family confirmed the sentence and said he was innocent of all charges – calling the verdict "an attack on human rights and individual freedoms".
As a result of the death of Mahsa Amini in police custody, he actively avoided participating in protests that broke out across the country in September last year.
His actions were never motivated by politics or carelessness."
According to his loved ones, he was celebrating the birthday of one of the backpackers he met on his travels when he was stopped by the Islamic Revolutionary Guard. Since then, all others detained, including foreigners, have been released.
Earlier this week, Mr Arnaud's family announced that he had appealed the verdict.
Iran is accused by western governments of detaining dual nationals and foreigners on spurious grounds to use them as bargaining chips.
According to Iran's Human Rights Activists News Agency (HRANA), around 20,000 people have been detained in connection with the protests.