16 alleged Gambino mafia members charge in US and Italy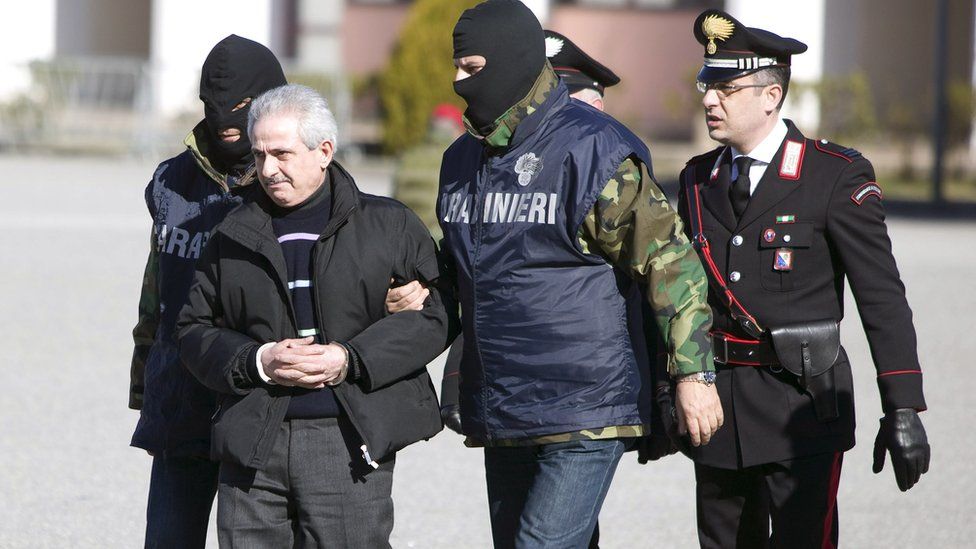 16 alleged Gambino crime family leaders and associates have been arrested in the US and Italy, American prosecutors announced Tuesday.
A number of charges have been brought against them, such as racketeering, extortion, witness retaliation, conspiracy, and fraud.
A total of ten were arrested in the New York area, while six were arrested in Palermo, Sicily, by Italian authorities.
According to the US Department of Justice, another suspect remains at large.
On Wednesday, the US-based suspects are scheduled to appear in court in New York.
Prosecutors detailed a pattern of intimidation and violent assaults to embezzle funds and defraud unions and employee benefit plans.
In addition to demolition companies, the syndicate also targeted the waste management and rubbish collection industries.
Indictments allege that the group threatened businessmen and demanded protection payments. In order to score lucrative demolition contracts, they evaded union rules and rigged bids.
Additionally, the defendants were charged with threatening witnesses, money laundering, and firearms offenses.
They include Joseph "Joe Brooklyn" Lanni, alleged Gambino soldier Angelo "Fifi" Gradilone, and Francesco Vicari, also known as "Uncle Ciccio", an alleged Sicilian mafia associate and Gambino associate.
Known as La Cosa Nostra, the Gambino family is one of five prominent mafia syndicates in the New York area.
John Gotti led the family until he died in prison in 2002, followed by Frank Cali, who was killed outside his Staten Island house in March 2019.
It was the first targeted killing of a Mafia boss in the city since 1985, when Paul Castellano, the then head of the Gambino family, was killed.
US and Italian authorities have conducted a number of investigations and police operations targeting the group.
Between 20 and 180 years in prison are the maximum sentences for the defendants.