Ford reveals 800 horsepower Mustang with $300,000 price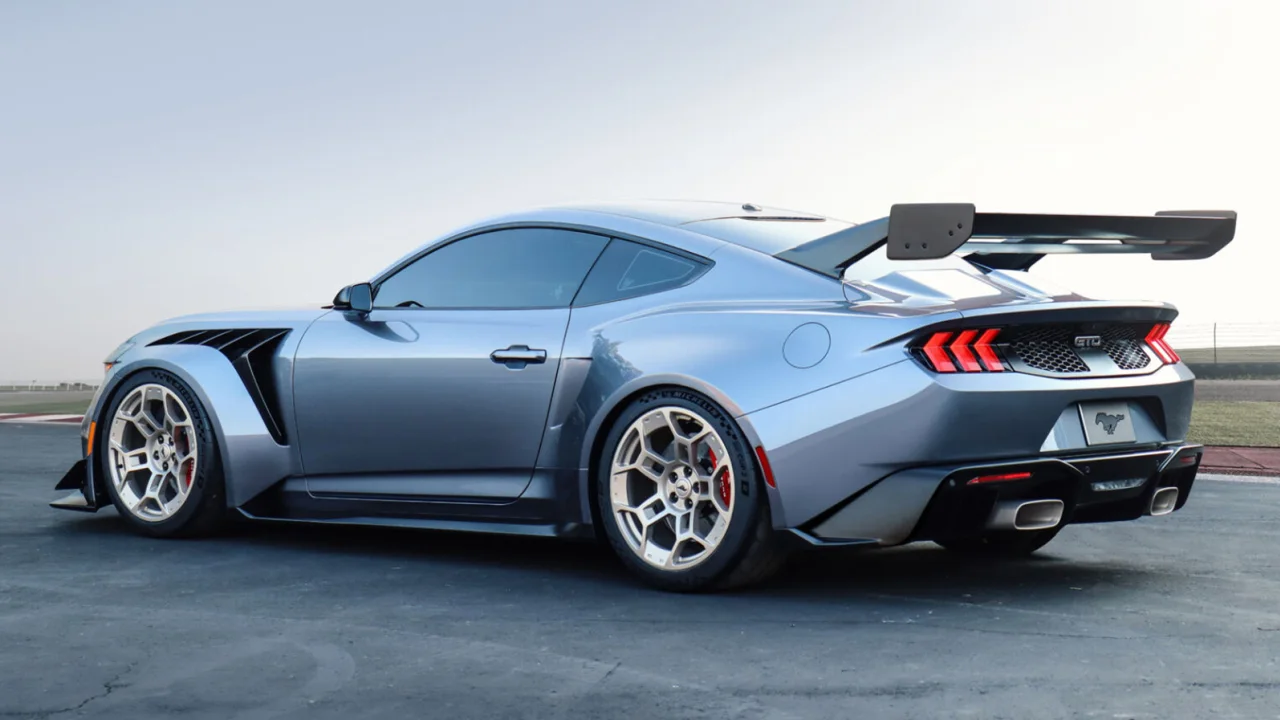 With a starting price of around $300,000, Ford has unveiled the 800-horsepower Mustang GTD, due to be available late 2024 or early 2025.
There's more to this Mustang than its powerful engine that accounts for its Lamborghini-level price tag, according to Ford (F). Designed after the Mustang GT3 racing car set to compete in international competition next year, it's based on that car.
"We see it as an underdog approach to compete with the racing elite in Europe, not only with the race car, but also with the street vehicle," Jim Baumbick, Ford's vice president for product development, told Reuters.
There seems to be a long-standing need among Ford automobiles to prove their worth against high-priced sports car makers from Europe. There's a long-standing feud between Ford and Ferrari dating back all the way to the 1960s that was the basis for the 2019 film Ford vs. Ferrari.
As a result of Ford's failure to acquire Ferrari, the Ford GT40 race car won the 1960s Le Mans races, which was developed specifically to spite the Italian automaker. Since the 2000s, Ford has produced two modern versions of the Ford GT that are highly collectible. Le Mans 2016 saw the debut of the new Ford GT, which won its class.
As with the GT models, Ford kept the Mustang's traditional design, with a supercharged 5.2-liter V8 engine under the hood, not behind the seats. The goal for Ford is to achieve similar levels of speed and handling. To accomplish that, the things that make an ordinary Mustang a practical car for daily use had to be discarded.
Despite being legal to drive on public roads, the Mustang GTD will not be making trips to the grocery store.
Weight savings led to the removal of the back seats. A special cooler for the gearbox and machinery for the sophisticated adjustable suspension system are housed in the space that would have been a trunk.
It will be produced at the same Flat Rock, Michigan, factory as all other Mustang two-doors.