Flooded city buries its dead in mass graves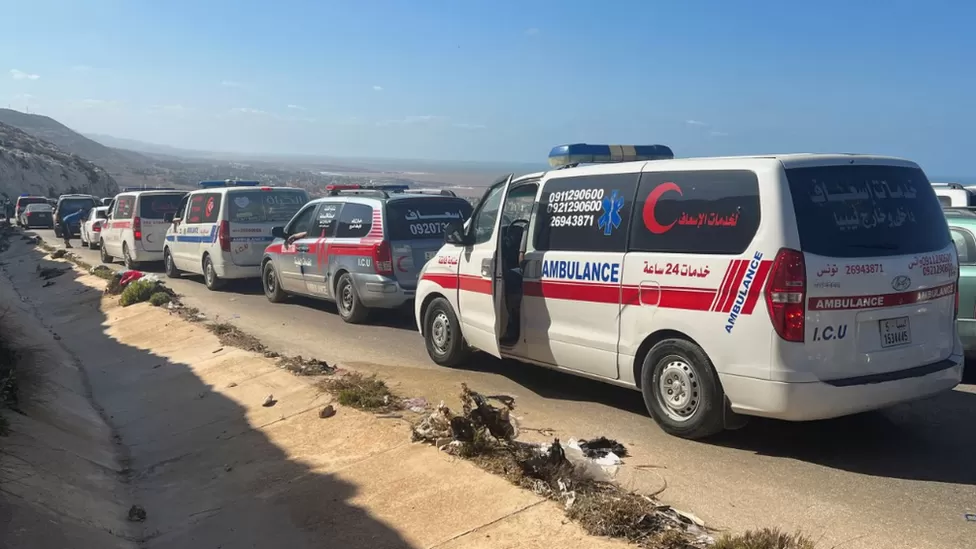 After a dam burst during Storm Daniel, a tsunami-like river of floodwater swept through Derna, killing at least 2,300 people.
In a cemetery, bodies wrapped in body bags and blankets were buried together using a mechanical digger.
It is expected that the death toll will rise with 10,000 people reported missing.
Rescue workers are still searching for victims in Derna, according to Mohammed Qamaty, a volunteer.
All young Libyans with degrees or medical affiliations are urged to help us, he told Reuters. Some aid has begun to arrive, including from Egypt, but rescue efforts have been hampered by the political situation in Libya, where two rival governments are fighting for power.
Aid has been sent or is being prepared by the US, Germany, Iran, Italy, Qatar and Turkey.
According to engineers at the, it's likely that a dam around 12km (eight miles) from Derna failed first, sending water sweeping down a valley and overpowering a second dam located closer to the city.
On Sunday, video footage captured after dark showed a river of floodwater churning through Derna, a city of 100,000 people.