Finland accuses Russia of aiding illegal migrant crossings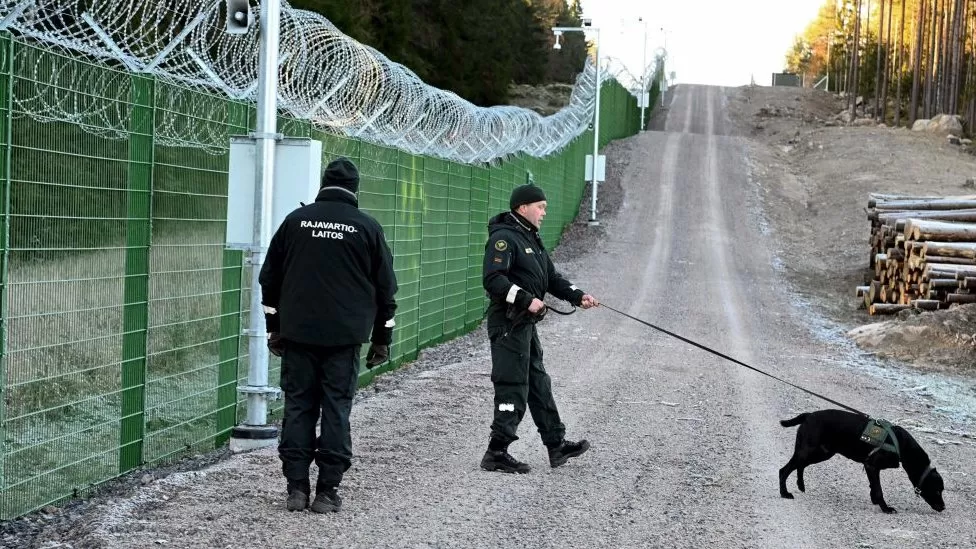 Finland's Prime Minister has accused Russia of aiding migrants in illegally entering the country, claiming that some have received assistance from Russian border guards. Finnish officials have reported that migrants arrive by car and then cycle in small groups across the border to seek asylum. Finland shares a 1,340km border with Russia, the longest in Europe. While the number of crossings has remained relatively low. Border guards have recorded around 89 crossings in the last two days, compared to 91 in the previous four months. Migrants from countries such as Iraq, Yemen, and Syria, who have legally arrived in Russia but are not allowed to enter Finland, are among those attempting to cross the border. Officials assert that Russian authorities have altered their policy in the last few months. Many migrants are using bicycles to cross the border, exploiting an agreement that permits cycling between the two countries.
The Prime Minister of Finland, Petteri Orpo, has accused Russian authorities of facilitating illegal border crossings into the EU. Orpo stated that these individuals are being helped and escorted or transported by border guards. This accusation comes in light of thousands of migrants from Middle Eastern and African countries crossing into EU member states Poland and Lithuania after flying to Belarus, a close ally of Russia. The EU previously accused Belarusian leader Alexander Lukashenko of using migration as a weapon in hybrid warfare to destabilize the bloc. The EU is concerned about the potential increase in illegal crossings and is taking measures to increase border security. Leevi Pitkaniitty, the Finnish Border Guard's head of operations, acknowledged that the numbers of illegal crossings seen so far are manageable but emphasized that Finnish authorities have the necessary tools to respond if the crossings escalate.