Belarus is helping 'tourists' break into the Europe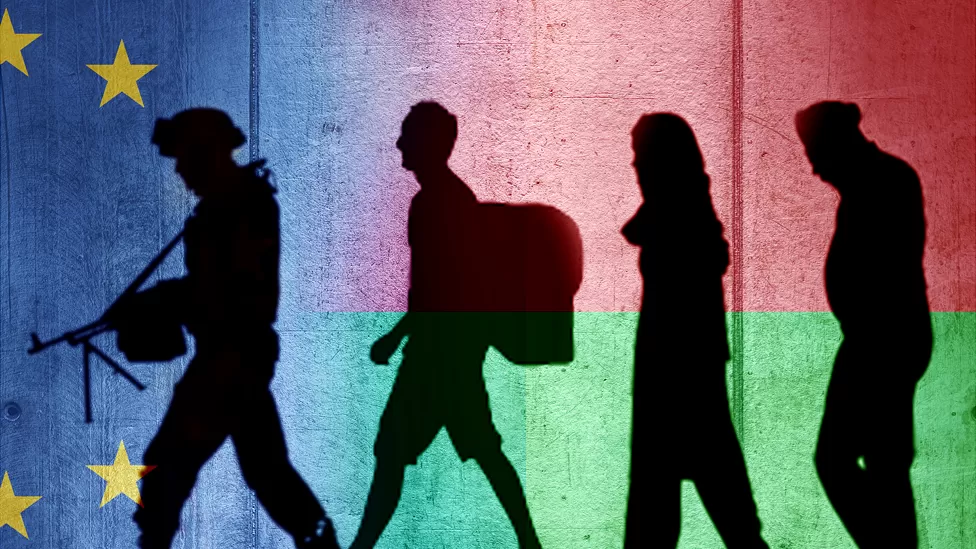 This tactic is seen by many as revenge for the EU imposing sanctions on Belarus following the disputed re-election of President Alexander Lukashenko in 2020. The Belarusian government has been accused of facilitating the illegal migration of people from the Middle East and North Africa into EU member states, particularly Poland and Lithuania.
The migrants are reportedly being given tourist visas by the Belarusian authorities and are then guided to the border by Belarusian security forces. Once they cross into EU territory, many of them are detained by border guards and placed in overcrowded camps. The living conditions in these camps are dire, with reports of inadequate food, water, and sanitation, as well as lack of medical care.
The EU has condemned Belarus for using migrants as a form of political leverage and has called on Belarus to respect its international obligations in terms of border control. The EU has also provided financial assistance to Poland and Lithuania to help them deal with the influx of migrants.
For the migrants themselves, the journey is incredibly dangerous and demanding. They face harsh weather conditions, including freezing temperatures, as they traverse through forests and swamps. They are at risk of being apprehended by security forces or falling victim to criminal smugglers.
While some migrants manage to reach EU territory, their future remains uncertain. They often face lengthy asylum processes and the possibility of being returned to their home countries.
The Belarus president had been infuriated by successive waves of EU sanctions, imposed following his country's disputed 2020 presidential election, the subsequent hounding of political opponents.
According to Kestutis Lancinskas, Lithuania's Deputy Minister of Interior, the Belarusian government initially expressed their readiness to streamline the visa application process for "tourists" from Iraq.