Final: England crashed Australia's party to reach a World Cup final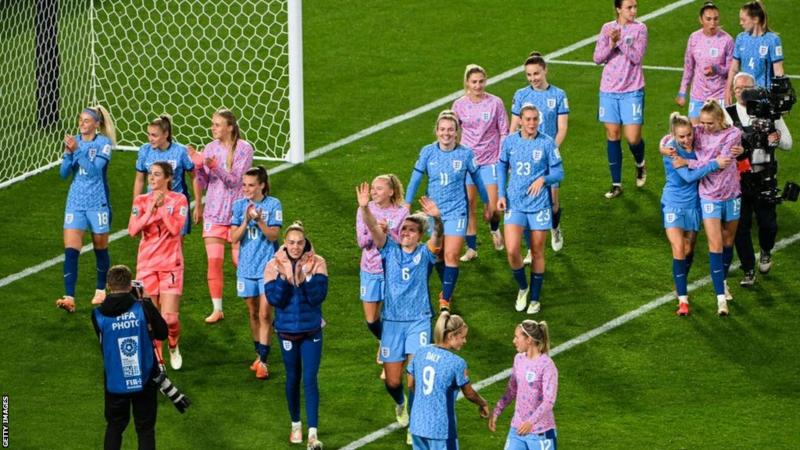 On a night full of optimism in Sydney, thousands flocked to Stadium Australia to watch their team make history – but England had other plans.
Even after suffering heartbreak in back-to-back Women's World Cup semi-finals, England arrived this time with expectation.
After losing to Japan in 2015 and the USA in 2019, any doubts the Lionesses would fail this time disappeared as they dominated the Matildas 3-1 with swagger and composure.
If England had lost, they would have been underwhelmed as the higher-ranked team and the European champions. However, in practice, the task was much more difficult – they had to overcome serious injuries and adapt throughout the tournament before facing fierce Australian opposition.
The performance they produced culminated two years of sensational growth under Sarina Wiegman, unquestionably the world's best manager.
In her fourth consecutive major tournament final, the Dutchwoman led England to Euro 2022 glory on home soil last summer. During her time with the Netherlands, she won the Euro 2017 title and finished runners-up at the 2019 World Cup.
As a result of her leadership, the squad has transformed from near-misses and contenders to relentless winners and tournament favourites.
During their World Cup run, 'Matildas Mania' swept the nation, dominating the front and back pages of every national newspaper. It was a carnival atmosphere in Sydney on Wednesday thanks to their momentum en route to the semi-finals.
Fans queued for hours to get into fan parks across the city, and there were only a few shops left selling merchandise with most stock sold out.
A sold-out crowd of 75,784 gathered in the stadium to watch the match, booing England players during warm-ups, and singing their national anthem.
Despite all of this, England remained unfazed. For the duration of the tournament, they lived in the bubble of their base camp out in Terrigal, about an hour's drive from Sydney, and arrived for the semi-final seemingly oblivious to the hostility of the home crowd.
Keira Walsh's crunching tackle on Australia's Sam Kerr within two minutes set the tone for the game.