Ex-Zambia president makes political comeback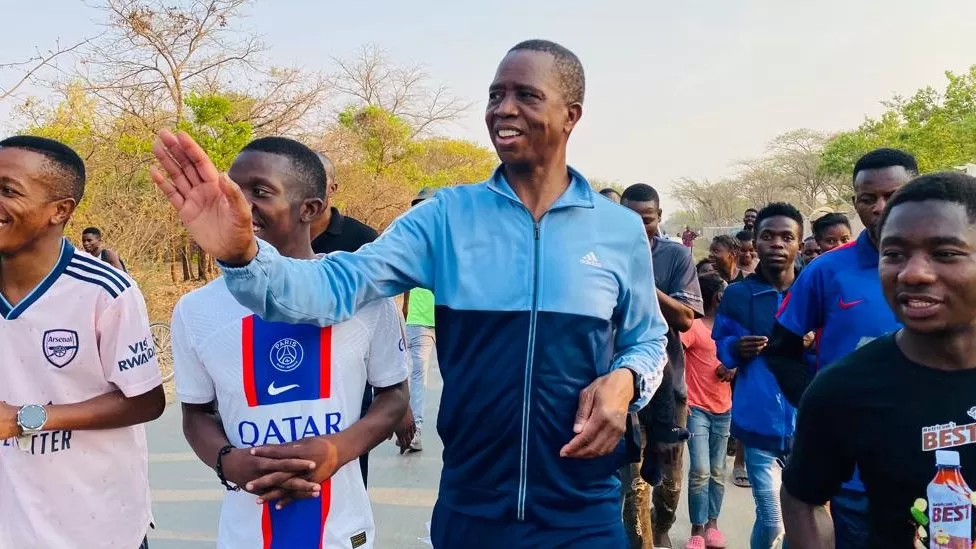 Following a crushing defeat in the 2021 presidential election, he retired from politics.
During his six years in office, he left the country heavily in debt with a fragile economy.
However, Mr Lungu is now seeking to capitalize on growing dissatisfaction with his successor, Hakainde Hichilema.
This was the first formal announcement of his return, which had long been anticipated.
"I am ready to fight from the front, not from the rear, in defence of democracy. Those who are ready for this fight, please come along with me, I am ready for anything," Mr Lungu told his backers on Saturday.He was speaking at a commemoration service to former president and leader of his Patriotic Front (PF) party, Michael Sata, who died in office in 2014.
After Mr Lungu lost power two years ago, there has been a wrangle within the PF over who should lead the party. There is currently another person, Miles Sampa, who claims to have been elected as the PF president at a recent meeting, and the entrance of Mr Lungu could well heighten tensions and prolong the legal dispute.
The government denies stoking divisions, as has been accused by some, including the former president.
As Information Minister Cornelius Mweetwa told Zambian public broadcaster ZNBC, Mr Lungu "enjoys a constitutional and democratic right to participate in the political sphere of our country."