Elon Musk says his new AI chatbot has 'a little humour'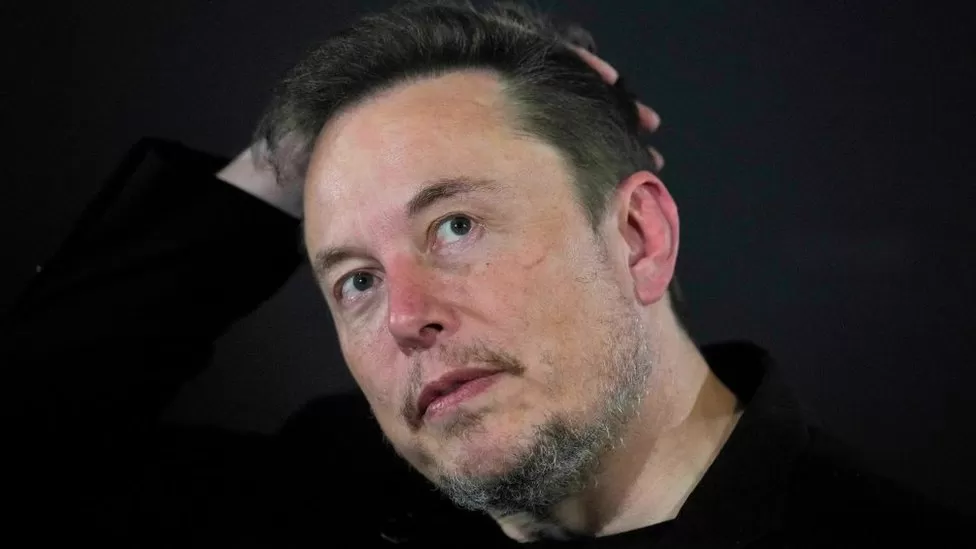 Musk has launched an AI chatbot on his social media site X, formerly Twitter, called Grok, but it is only available to selected users.
Prior to its release, he wrote on X, "In some respects, it's the best that's currently available.".
Musk boasted that Grok "loves sarcasm" and would answer questions in a humorous manner.
Early signs suggest, however, that it suffers from problems common to other artificial intelligence tools.
There are other models that decline to provide answers to certain questions, such as giving criminal advice. Mr Musk, however, said Grok would answer "spicy questions that most AI systems don't understand".
Grok was asked to demonstrate the new tool, posted by Musk, by showing a step-by-step guide to making cocaine.
It responded, "just a moment while I pull up the recipe… because I'm totally going to help you with that", and provided general information along with sarcastic suggestions before warning against pursuing the idea.
It has been widely criticized that generative AI tools like Grok include basic errors while sounding highly convincing.
The Grok xAI team was launched in July, bringing together talent from other AI companies. Although it is a separate company, it is closely linked to X and Tesla, Mr Musk's other companies.
Mr Musk has stated that he wants his version of AI to be "a maximum truth-seeking AI that understands the nature of the universe".
A beta version of Grok will be made available to paying X subscribers later this year. Musk said late on Sunday that the chatbot would be "built into the X app as well as available as a standalone app".