Ed Sheeran's serenade marks Courtney Cox decade of love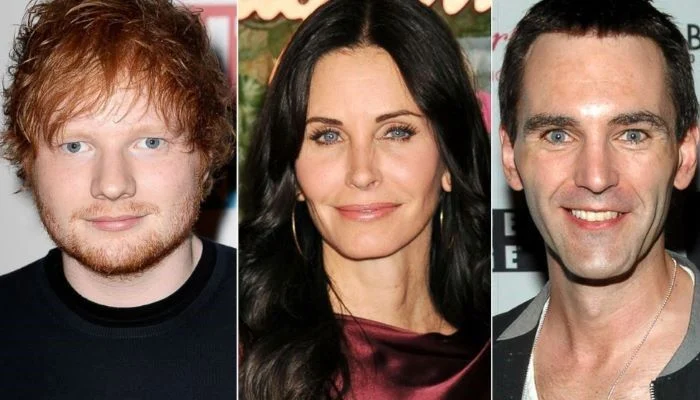 On the occasion of their tenth wedding anniversary, Ed Sheeran serenaded Courteney Cox and Johnny McDaid in a heartwarming display of friendship and love. 
A personalized rendition of Shape of You, the singer-songwriter's chart-topping hit from 2017, was performed by the 32-year-old to celebrate the milestone.
Cox, 59, shared the touching moment on Instagram, prefacing it with a collage of romantic photos documenting her journey with McDaid, 47. The Snow Patrol rocker was introduced to her by Ed Sheeran himself a decade ago, according to her post.
Cox posted a video clip of Sheeran and his wife, Cherry Seaborn, sitting with McDaid and singing, "I know your heart is falling too. Johnny's in love with your body. And last night, you were in his room. And now his bedsheets smell like you. Each day, you discover something new. Johnny's beard looks just like you."
As a result of the touching tribute, fans and fellow celebrities expressed their love and congratulations. Leslie Mann simply added heart emojis, while Ali Wentworth commented, "Awwwww… So much love!!". 
The enduring relationship between Courteney Cox and Johnny McDaid began in 2013 when they first started dating. They were engaged in February 2014. The couple briefly called off their engagement in 2015, but later rekindled their love as a testament to their enduring love.
Ed Sheeran is hard at work preparing for the release of his highly anticipated new album, "Autumn Variations," while celebrating milestones in the lives of his friends.