Dunkin's newest pumpkin drink contains actual donuts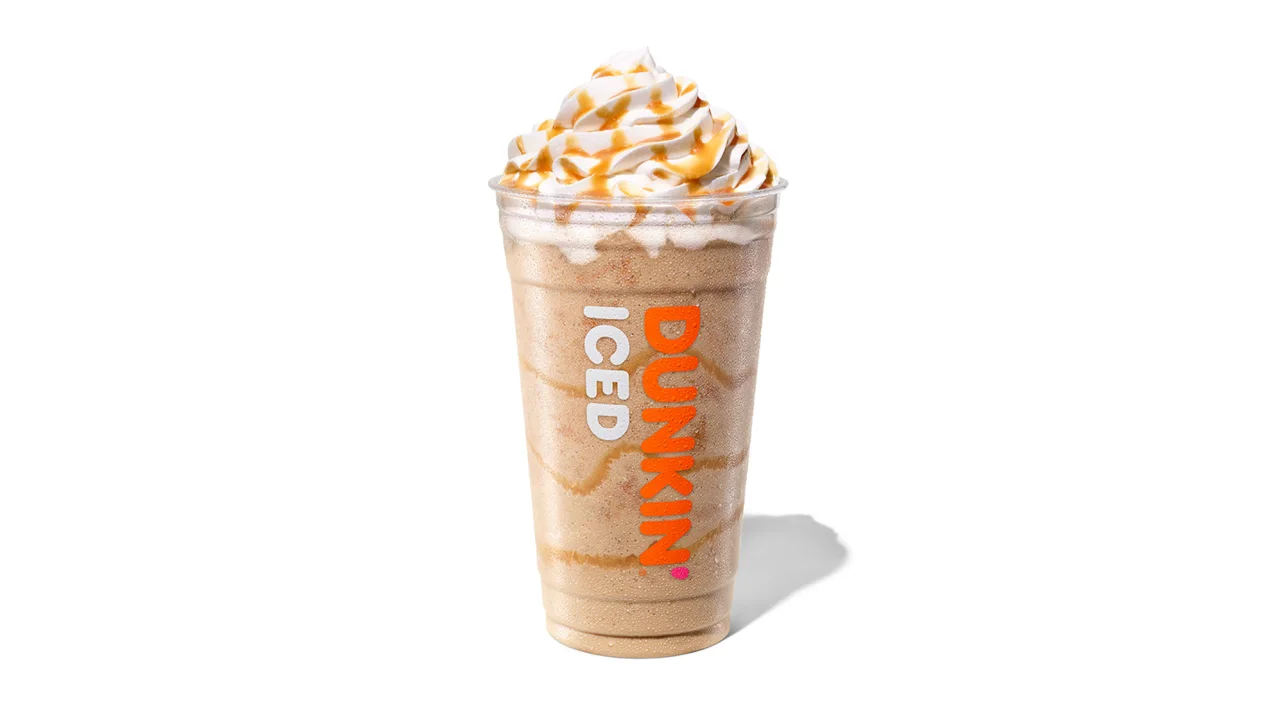 Donuts are elevating the pumpkin drink wars at Dunkin' Donuts.
With Wednesday's addition, the chain has added donuts directly to its beverage lineup for the first time, combining Munchkin pumpkin-flavored donuts with frozen coffee and caramel drizzle.
Known as the "Ice Spice Munchkins Drink," it is a collaboration between rapper Ice Spice and actor Ben Affleck, who may be Dunkin's biggest fan. Affleck stars in the ad, which notes that his fans are called "munchkins." This marks the second time the actor has starred in a Dunkin' ad, following his debut during the Super Bowl this year.
In mid-August, Dunkin unveiled its fall-themed menu, a few weeks before Starbucks introduced its pumpkin spice latte. Wendy's began selling for a limited time a pumpkin spice-flavored Frosty, a new flavor on its menu, and a pumpkin spice-flavored cold brew coffee drink, which uses the same syrup as the Frosty.
According to Dunkin', pumpkin spice season has become a bit predictable in recent years and that the new drink "appeals to early-bird pumpkin aficionados, regardless of when the season officially begins." Prices vary based on the city, and the drink is only available for a limited time.
It's a no-brainer to include pumpkin-flavored drinks in your menu since the flavor continues to gain popularity. Over the past two decades, Starbucks' Pumpkin Spice Latte has become a seasonal hit, giving the chain a seasonal boost in sales during this time of year.
Many other food products have also entered the market, including pumpkin spice Oreos, beer, hot chocolate mix, and protein powder.