Dow tumbles nearly 400 points, notching biggest one-day drop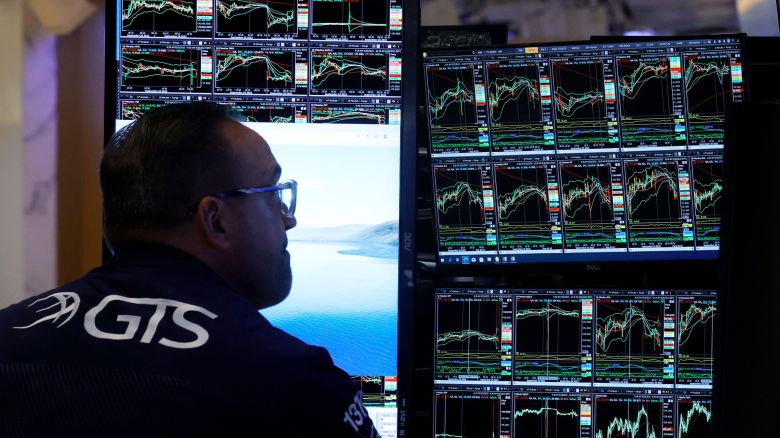 The stock market plunged Tuesday after a slew of economic data raised concerns about the US economy's cloudy outlook and further interest rate hikes.
The benchmark S&P 500 index fell 1.5%, logging its lowest close since June. In its biggest one-day decline since March, the Dow Jones Industrial Average dropped 388 points or 1.1%. Nasdaq Composite dropped 1.6%.
It represents a climb of more than 20% off its most recent low last October, which is below the threshold that allowed it to enter bull market territory earlier this summer. A 20% drop from its peak would be needed to enter bear territory, however – the stock market remains in a bull market.
A losing week and month are expected for all three major indices.
According to housing data released Tuesday morning, new home sales fell 8.7% in August from July as mortgage rates surged above 7% for the first time in decades.
US home prices also reached a record high in July, marking the sixth straight month of increases as a tight supply of homes drives up prices.
According to Comerica Bank's chief economist, Bill Adams, the Fed will see a resurgence of house prices as a reason to maintain higher interest rates. It is impossible for the Fed to ignore the role house prices play in determining the cost of living."
Since the Fed last week indicated it would hike interest rates again this year and roll out rate cuts later than expected, investors have been on edge. The move sent yields soaring to their highest levels in decades, as investors recalculated how long rates would remain high.